From Our Home to Yours
By "Sunshine" Shelly Monahan-Cain
Well as we head into the fall season I wanted to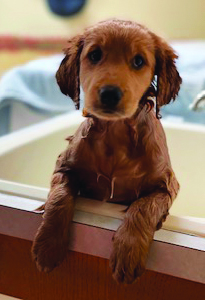 share a little story with you! This week marks the one year anniversary of us bringing our puppy Mookie home. She is named after Mookie Betts with the Dodgers!! Now my husband Steve was adamant about NOT wanting another dog because he told me it's just too difficult when you have to put them down.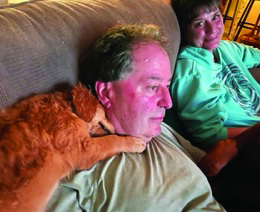 But I kept searching the Exchange every day for just the right puppy, and on August 29, 2021 I found her! She is 3/4 Golden Retriever, 1/4 Poodle.
After quite the conversation between husband and wife, Steve finally gave in saying "I know you say dog spelled backward is God. Okay, let's just go get the dang dog"!!!! So we got in the car and headed out to Elk to pick her up!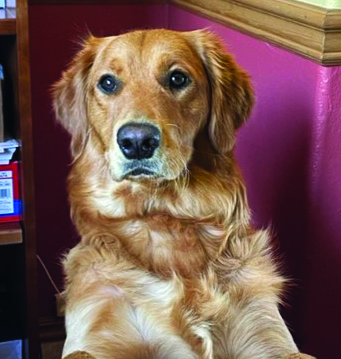 Here we are one year later, and I'm here to tell you my dear husband's life revolves around our precious Mookie. We love all animals and I know you do too, but yes, in this thing called life, remember dog spelled backward IS God. There's nothing better than snuggling and cuddling with that d-o-g!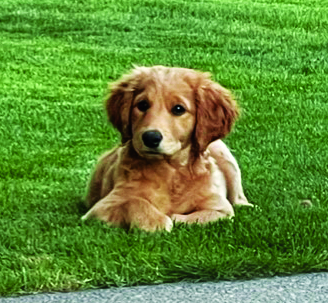 Also, Mookie's parents have a new litter looking for their forever homes in 4 weeks, so watch for an ad in the Exchange Dog classification in 2 weeks! Mookie is beyond a doubt the most amazing dog we have ever had in our life!
As always, thank you for allowing us to be your realtors. Have an incredible September!