Why the Exchange Works For You...
We're the local source for all things for the home. With over 80,750 weekly readers in print and online, the Exchange boasts a growing and dedicated readership. 69% keep the paper for over four days and use it regularly. Consumers pick up the Exchange to shop. The mean annual income of our readers lies between $50,000-$99,999. Statistics show 74% of our readers have gone to college, meaning our readers are mature, educated and have disposable income.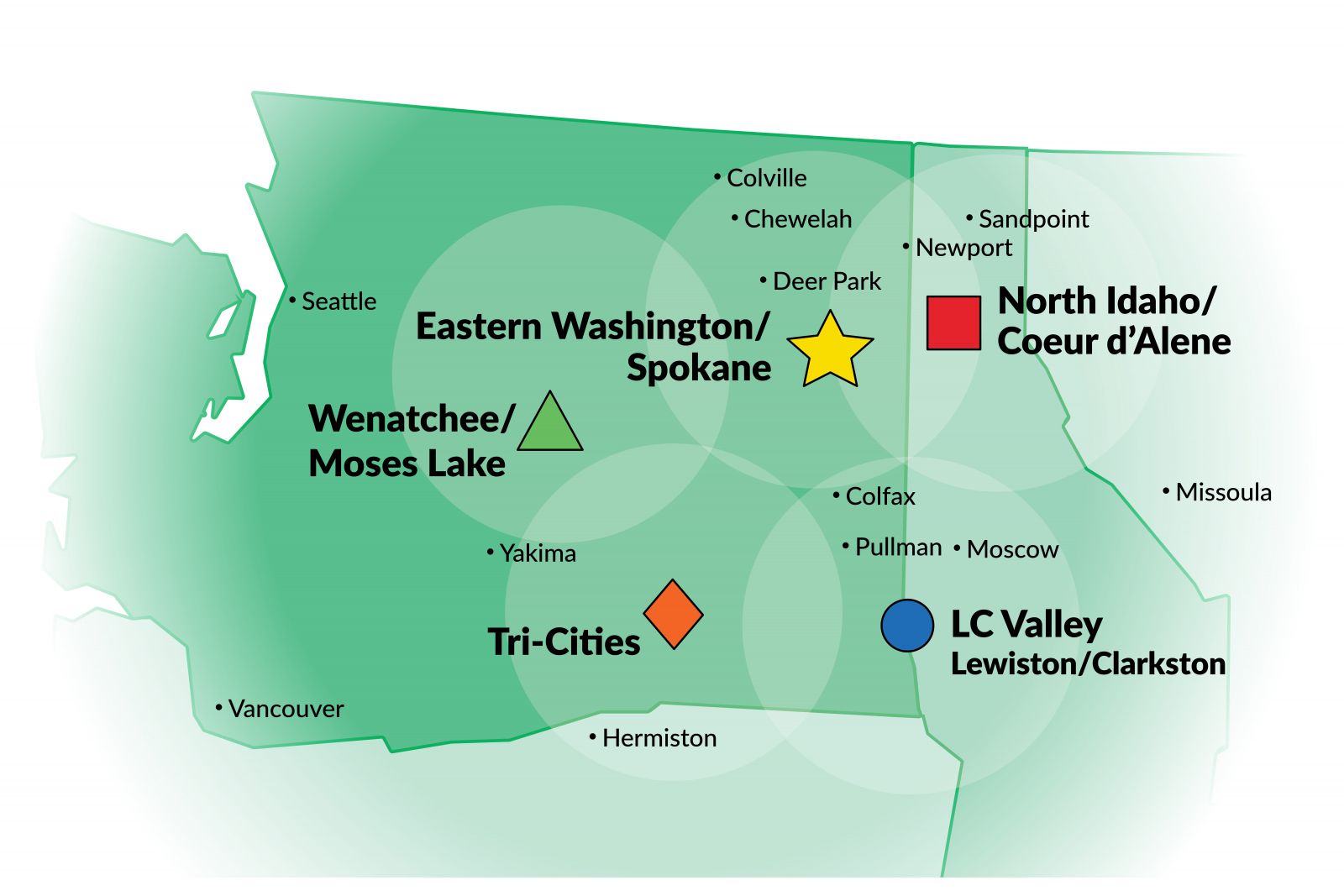 How Much Coverage Do You Need
Whether you need local coverage, regional coverage, or more, the Exchange can handle your needs. With our long standing relationships with other papers in the northwest, as well as our memberships in national organizations, we can get your near or far, and best of all, you can do it with just one call to the Exchange, we will handle the rest.
SPECIAL ISSUES
Join the Exchange & our Community Partners
for these Special Issues:
Inland Northwest RV Show
On Stands: January 13, 2023
Ag Expo Supplement
On Stands: February 2, 2023
Big Horn Show Guide
On Stands: March 16, 2023
Spokane Home & Garden Show Guide
On Stands: March 9, 2023
Spokane Speed & Custom Show Guide
On Stands: Early April 2023
Spring Home Improvement Issue
On Stands: April 13, 2023
Spring Home & Garden Issue
On Stands: May 11, 2023
Spokane County Interstate Fair Issue
On Stands: September 7, 2023
Fall Home Improvement Issue
On Stands: October 5, 2023
Home Idea Show Guide
On Stands: October 5, 2023