I, specialist Donald Sohler (US Army), was shot 7 times in Iraq on December 26, 2007. I struggle with PTSD (Post Traumatic Stress Disorder) as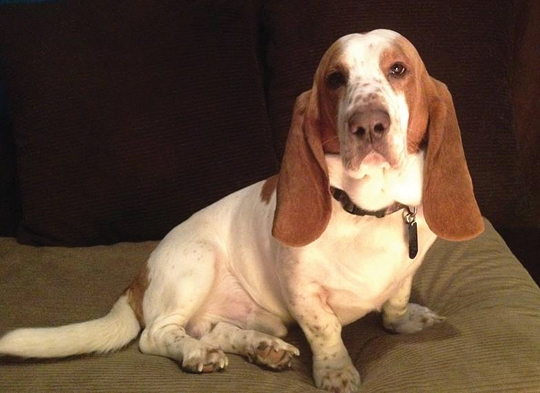 well as many physical challenges. I got a Basset Hound and named him Huck. I feel I can talk to him about anything and he won't judge me.
After Iraq I became hyper vigilant. Huck is an extra set of eyes and ears for me. Around Huck I feel safe; I am currently training Huck with Operation Dog Tag, and I am excited he will be able to help me with the everyday task I currently struggle with.
Donald Sohler, Coeur d' Alene, ID