I had a very fun week. Got the chance to fish with my two brothers for the first time in a while, and that inspired another fishing trip. We got a bunch of our family together, and what better way to spend time than fishing!

My brothers Rick and Lane and I fished for perch on Fish Lake, near Lake Wenatchee, last Friday. We left the Cove Resort, ran out into the middle of the lake and when I saw a good school of fish on the screen, I shut off the big motor. I then launched my Minn Kota Ultera and put it on anchor mode. We were into fish immediately. The fun of catching fish has been something my brother Rick and I have enjoyed all our lives, and I have a photo of brother Lane when he was four years old holding up a stringer of fat perch at Wapato Lake. We all have memories of perch fishing with our Dad.

We love telling how Dad would take a bunch of us kids to Fish Lake when we were youngsters. He would give us a reel with a hook and a sinker on it and tell us to let the line out until it stopped. When we got a bite we jerked the line and hand lined the fish in. Hey, it worked, and I don't think my Dad wanted a boat load of kids trying to cast. That would have been a mess for sure.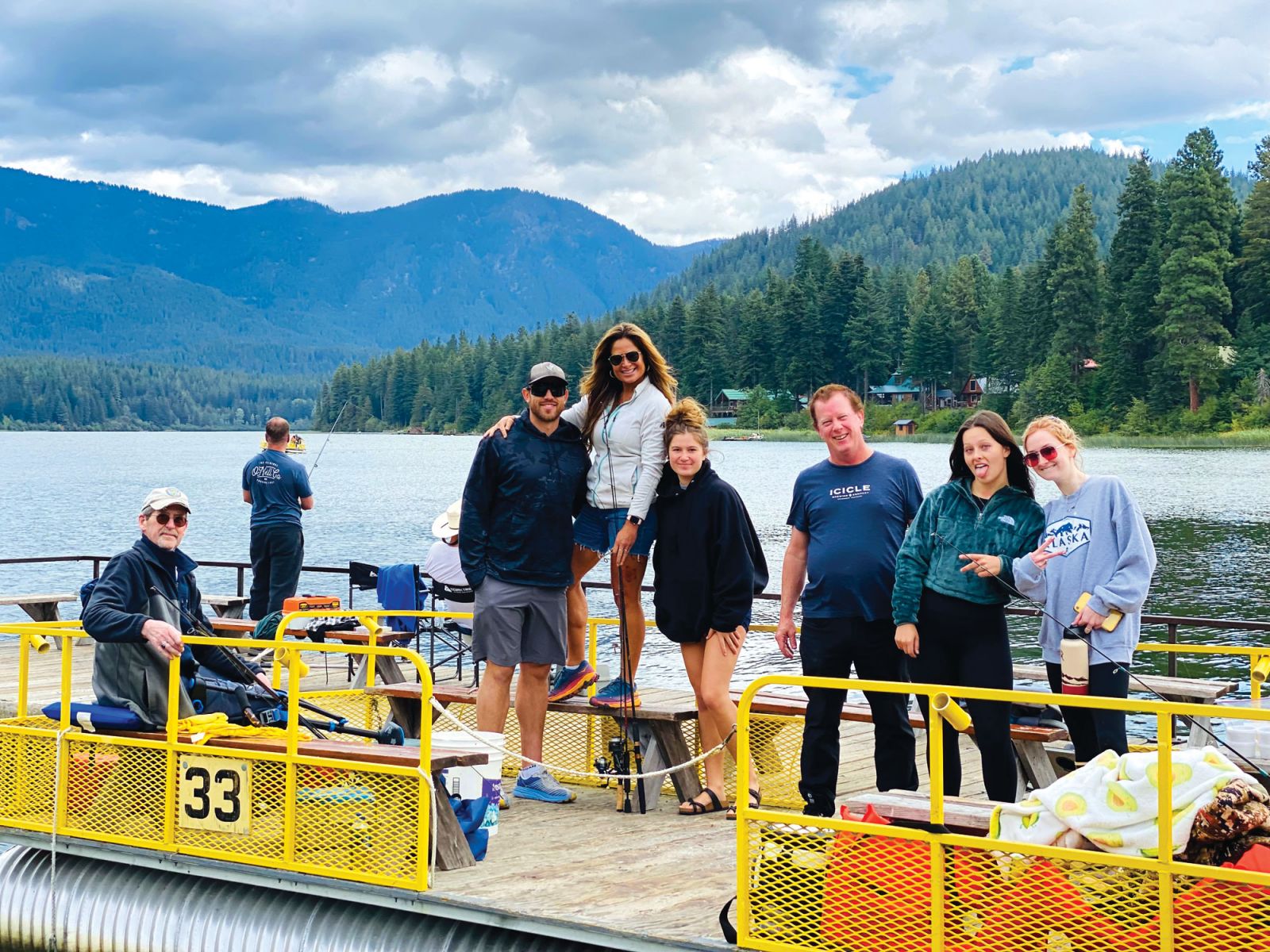 We had so much fun we thought we should get some of our family out on Sunday. Lane started shooting out texts and reserved a pontoon boat at the Cove Resort. My wife Eileen and I took my boat to "scout" out the fishing spot with my depth sounder, and seven people piled onto the pontoon boat and ran out to meet us.

I tossed them a line and I tied them off from my stern. Then I put my bow mount down on anchor mode. It worked perfectly! We never had to move off this spot and caught perch like crazy. I had cut some sticks that were eight inches long and told everyone not to keep anything smaller than that.

The buckets filled fast. Everyone was catching perch and we got a couple of rainbow and a few bullheads. My brother Rick and I started filleting, after about two hours. I have no idea how many fish we filleted. It was well over 50.
Just before noon the wind started to pick up and it looked like a rain squall was coming our way, so we headed for the dock. We all agreed that this was the way to get the family together and needed to plan another trip soon. What a blast! This week's photo is of the crew on the pontoon boat at the dock at the Cove Resort on Fish Lake.

I got a call from my friend Brian Neilson in Moses Lake. He wanted to ask me a favor. Scott Erickson, who is the guy who repairs all the Minn Kota electric motors, wanted him to take his Mom and Dad fishing when they visited from Minnesota this week. Brian is waiting for his new boat and wanted to see if I could take them.

You bet, I said. Scott had been a great help to me. Just this last sockeye season I was having a problem with my electric motor, and he talked me through a fix by phone. He saved my day, and it wasn't the first time he has come to my rescue.

I met Scott, his Dad Clint and his Mom Mary and Brian at the Northrup boat ramp on Thursday morning. Scott grew up in Minnesota, so he and his Dad have been fishing walleye for most of their lives.

Brian and I decided to try Barker Flats to start the day. We were marking some fish and landed a small one and a big smallmouth. Not satisfied with the action, we ran over to the back side of Steamboat Rock. We marked some fish here and got into a bunch of perch. The perch just wouldn't leave us alone, so we moved down to the sand flats at the south end of Steamboat. We just got a couple more perch.

Running down to the Million Dollar Mile we thought we would do better, but we didn't. We did get a couple more smallmouth and one small walleye. It just wasn't our day. We wish we could have shown them a better day of walleye fishing, but we did get three. We also caught some big smallmouth bass and a bunch of perch. More than anything we had a great time visiting and they were very impressed with the scenery on Banks Lake.

An annual closure of the Washington Department of Fish and Wildlife's (WDFW) Newman Lake Access Area in eastern Spokane County will aid in controlling noxious weeds, improving open water habitat for fish, and enhancing public enjoyment of the lake. The access area will close Sunday night, Sept. 12 to apply an aquatic herbicide and will reopen the evening of Tuesday, Sept. 14.

A Spokane County swimming restriction will be in place during treatment and for 24 hours after. There is also a three-day restriction on potable and irrigation water use. The aquatic herbicide application permit, authorized by the Department of Ecology, also includes requirements and restrictions to protect fish and wildlife.

In response to decreased fire risk and cooler temperatures, wildlife areas managed by the Washington Department of Fish and Wildlife (WDFW) will reopen to overnight use starting Thursday, Sep. 16. The only wildlife area in Eastern Washington that remains closed until further notice is the Oak Creek Wildlife Area Unit due to the active Schneider Springs Fire. Access to campgrounds in the Methow Unit of the Methow Wildlife Area will reopen on Friday, Sep. 17 when the U.S. Forest Service plans to reopen East and West Chewuch roads.

I have completed and shipped out the Fall issue of my E-Letter, and I am getting a lot of very nice compliments from subscribers. If you would like to get a free copy, just go to my website at www.fishingmagician.com and click on the E-Letter button at the top left hand side of the Home Page. This issue is dedicated to fall salmon fishing on the Hanford Reach, and includes my top picks for the fall, too.
Past Articles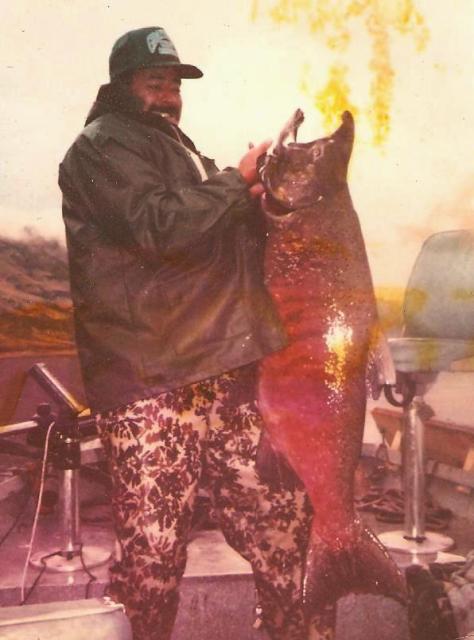 September 10, 2021
I hope everyone had a safe and fun Labor Day Weekend
MORE..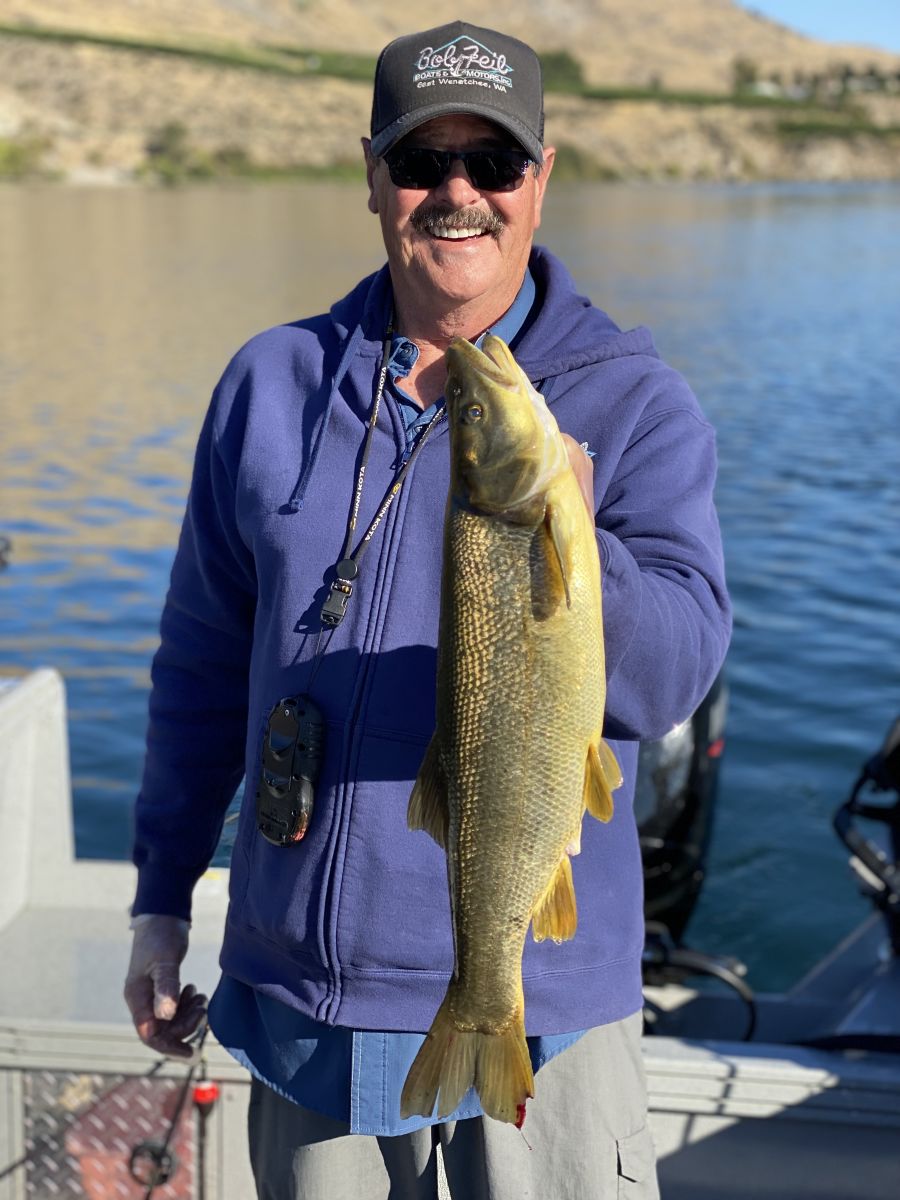 September 3, 2021
Can you believe it's September already? Where did summer go?! Actually, I am not missing the...
MORE..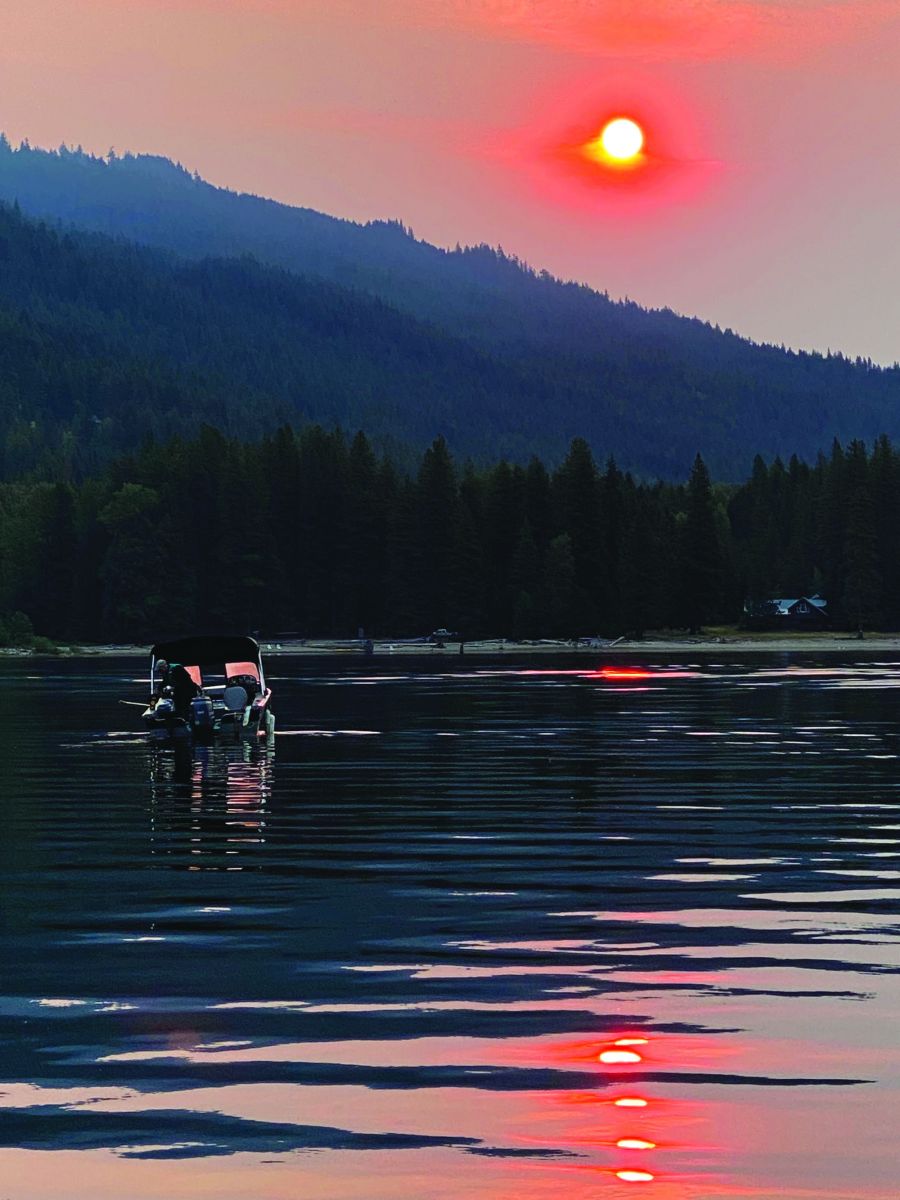 August 27, 2021
We are in a period of transition right now. Salmon fishing on the upper..
MORE..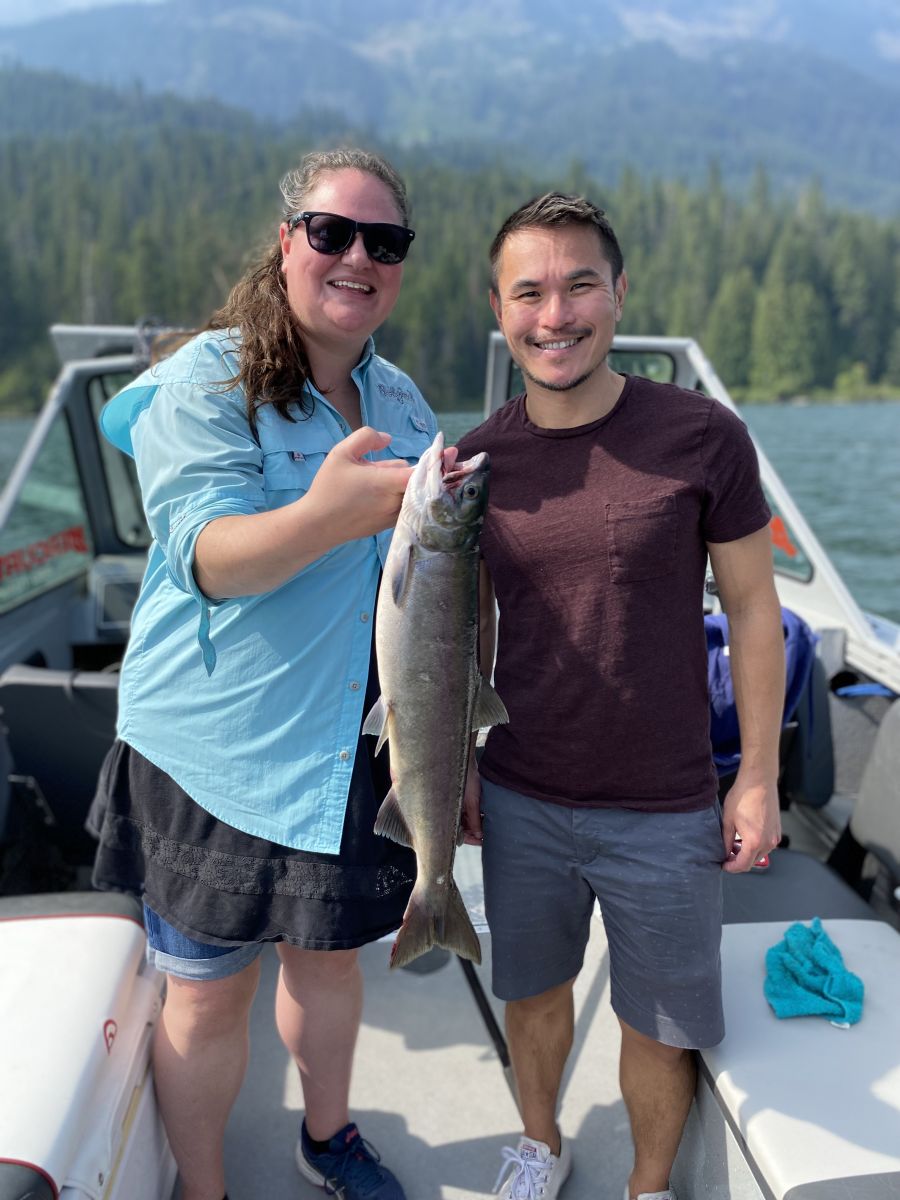 August 20, 2021
I spent most of my week on Lake Wenatchee fishing for sockeye, and got...
MORE...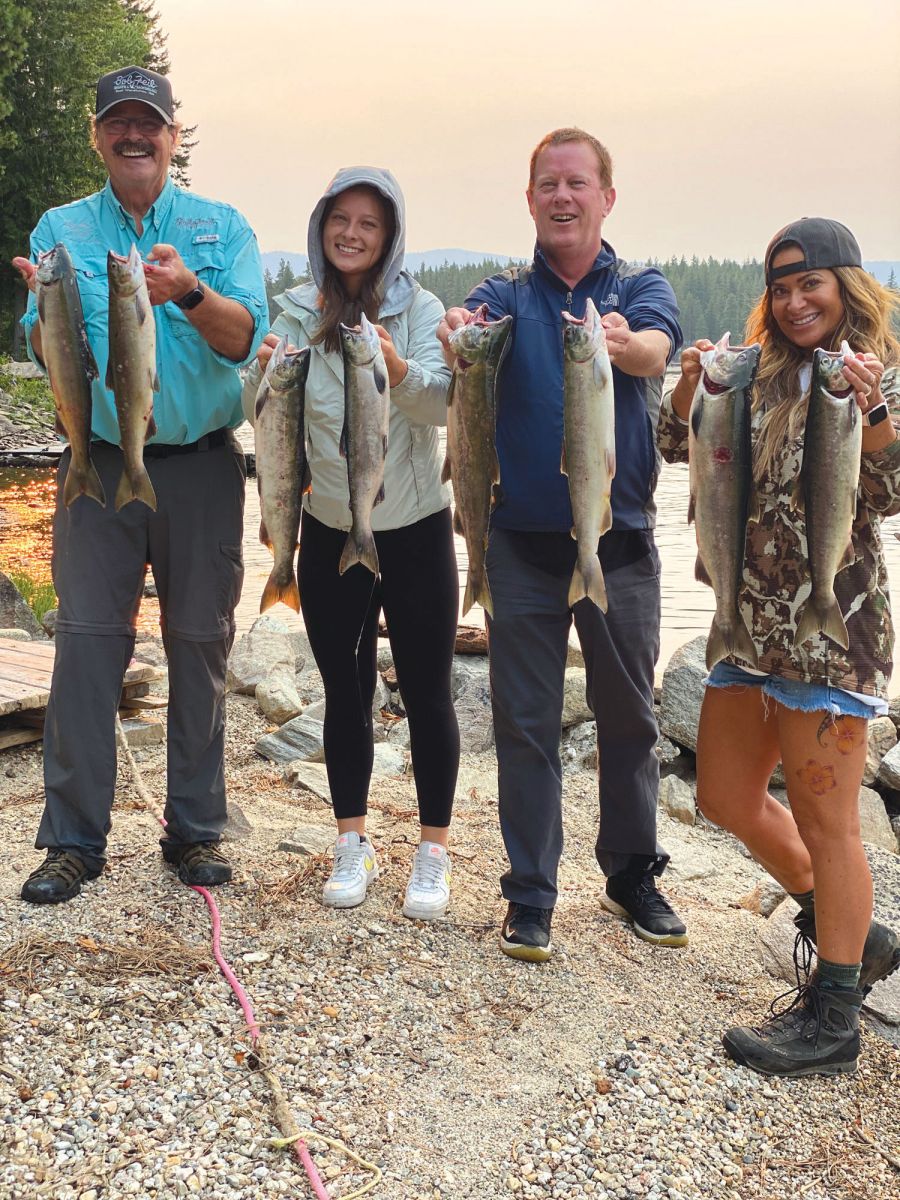 August 13, 2021
I have had a tremendously fun week of fishing. Lake Wenatchee MORE...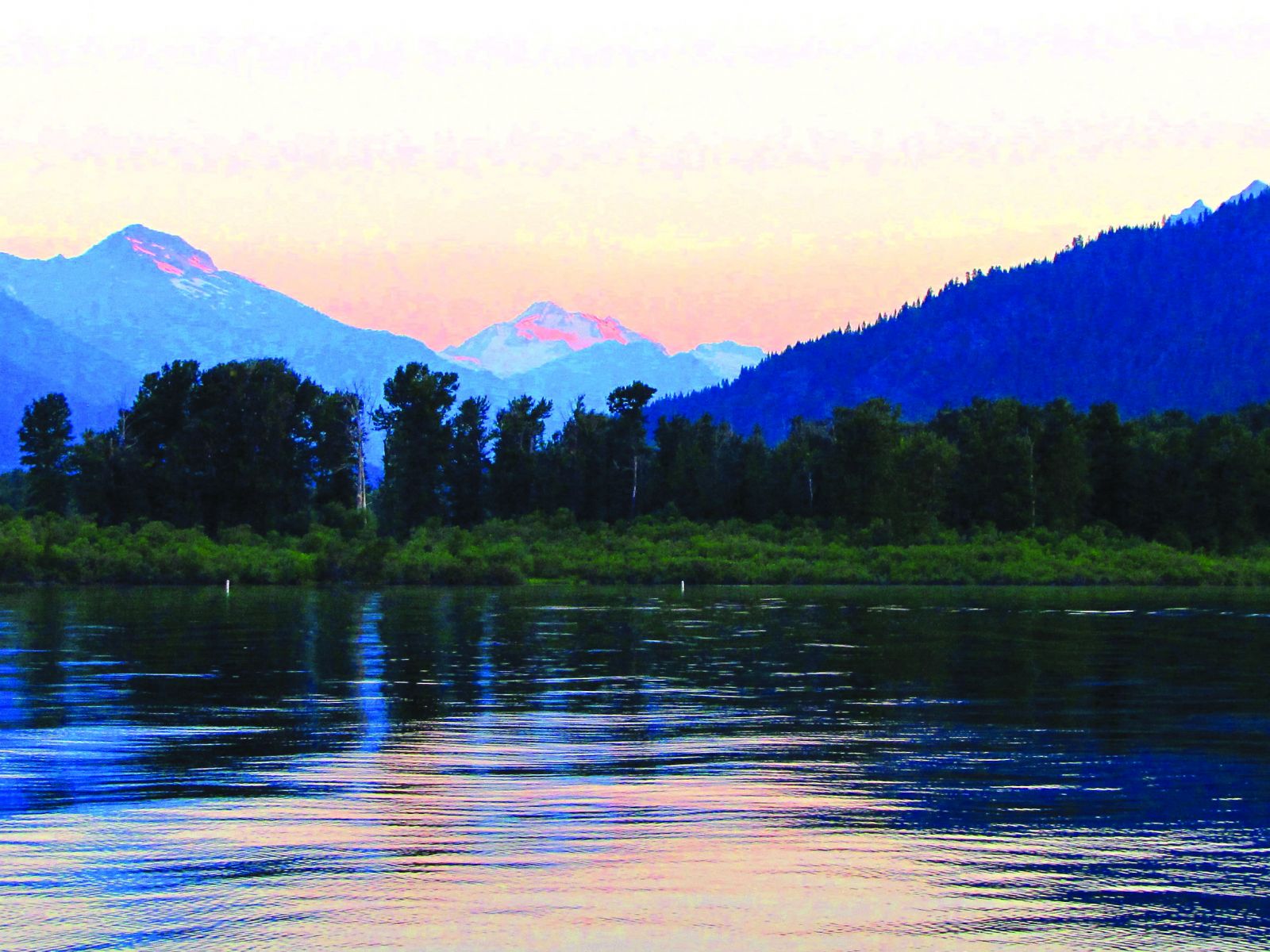 August 6, 2021
Salmon fishing continues to be the biggest draw for anglers here in the region... MORE...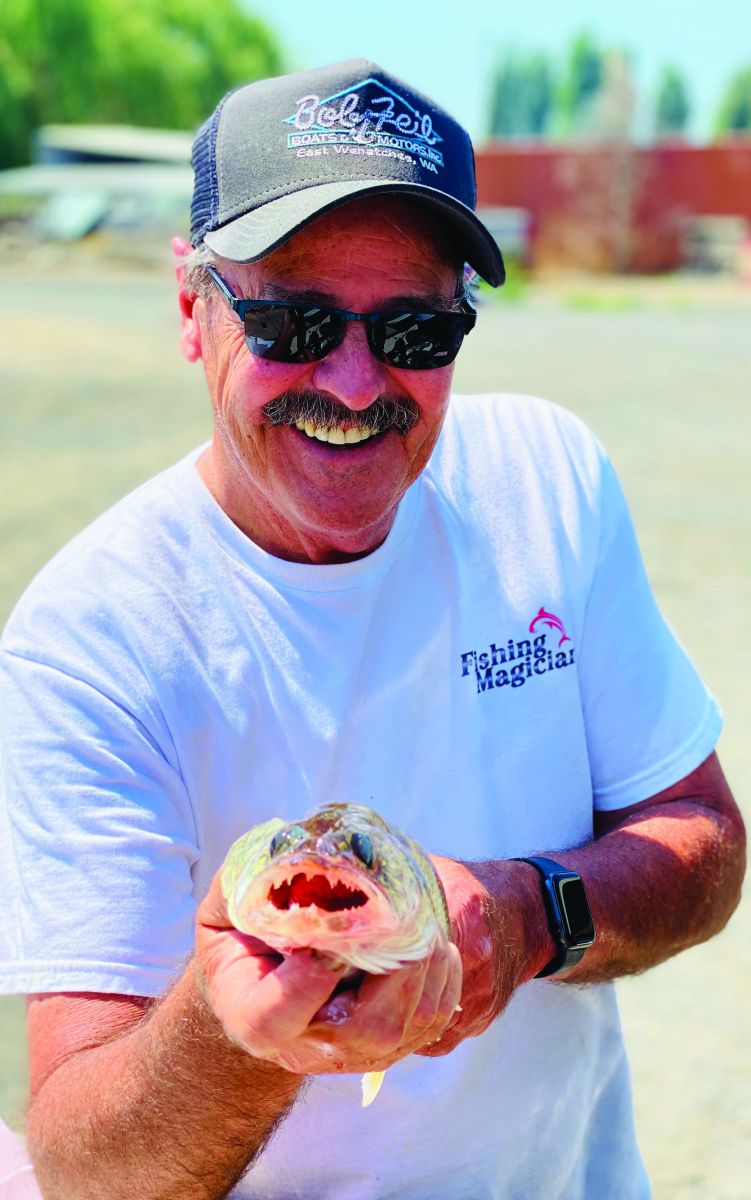 July 30, 2021
I considered several options about where to fish this past week. I finally settled on ... MORE...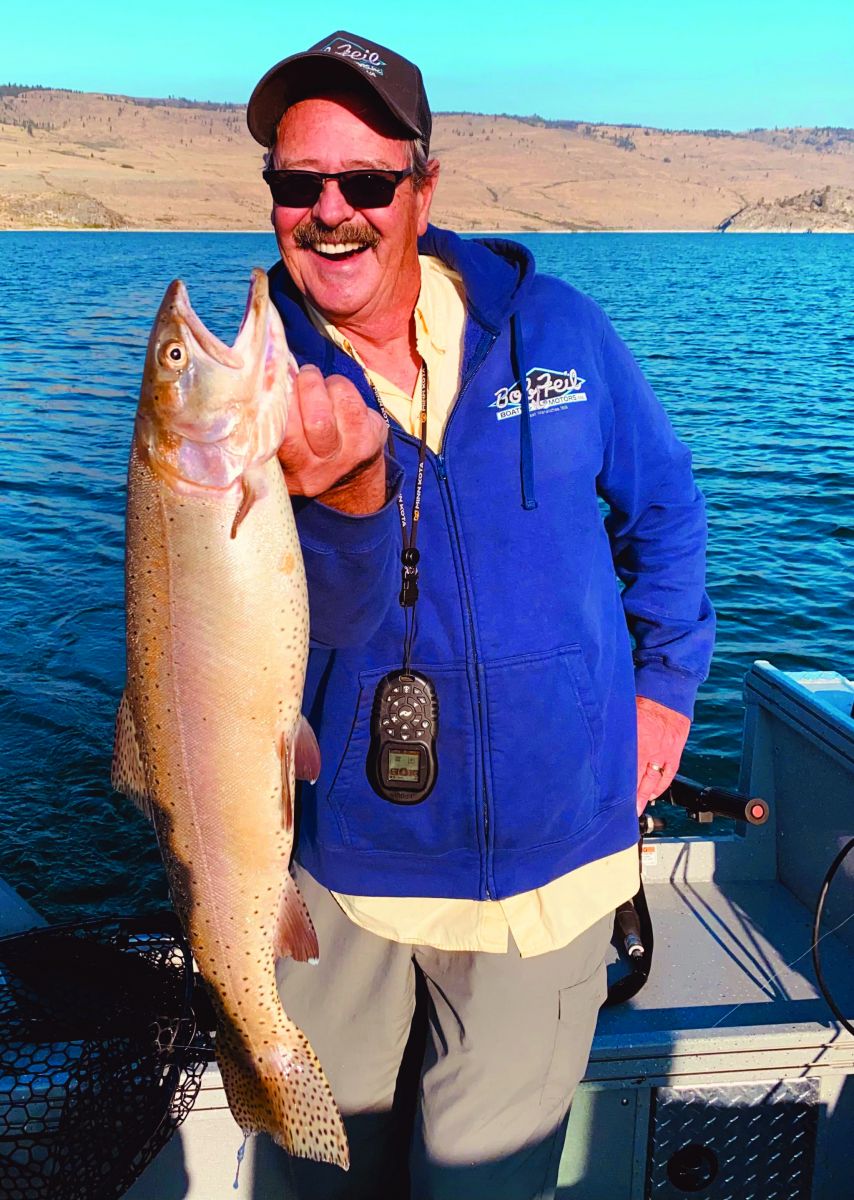 July 23, 2021
I had a great time this past week, fishing for sturgeon out of Kettle Falls on Lake Roosevelt... MORE...
July 16, 2021
Although temperatures have cooled a bit throughout the region... MORE...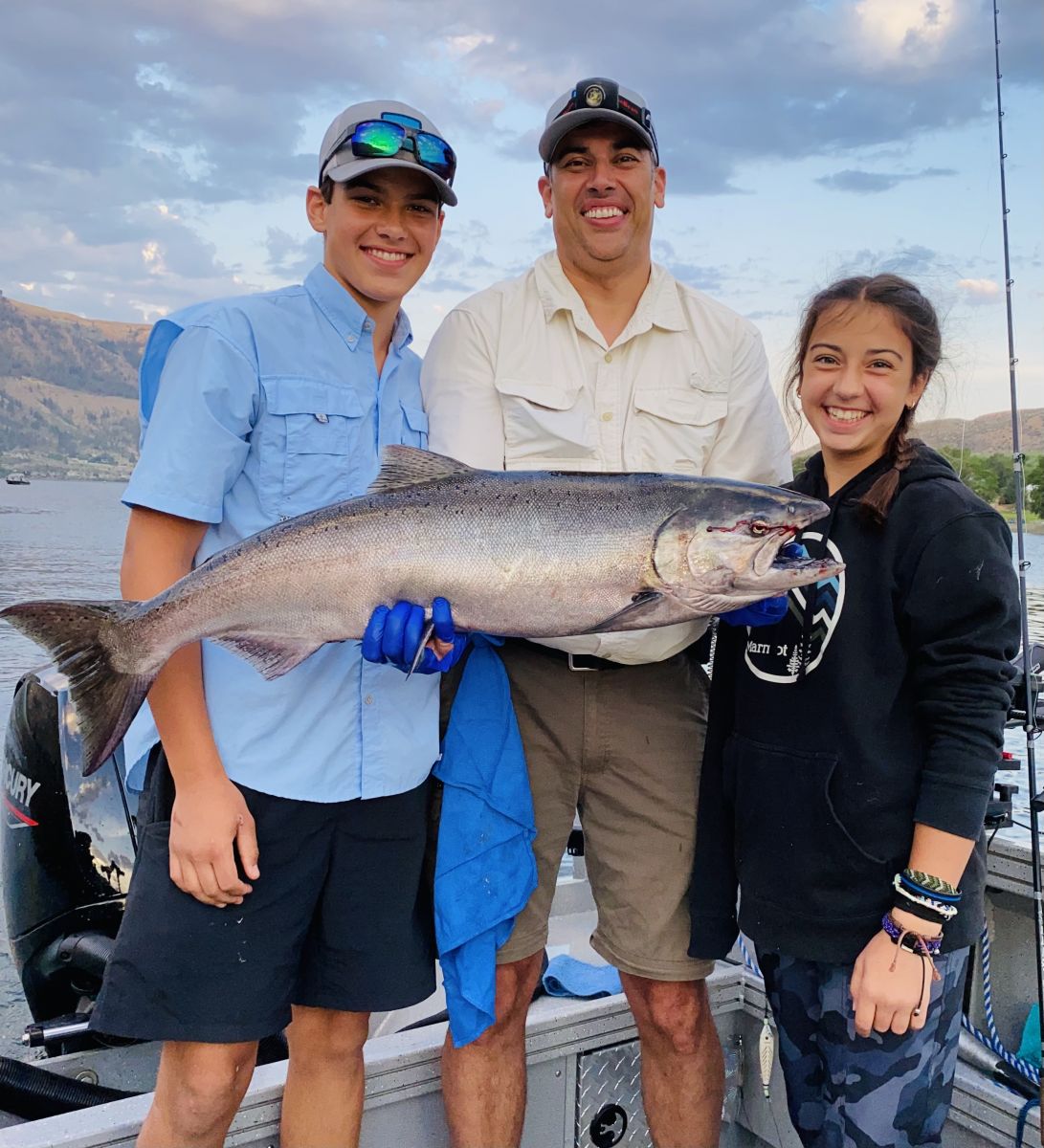 July 9, 2021
The extremely high temperatures we've experienced throughout the region didn't... MORE...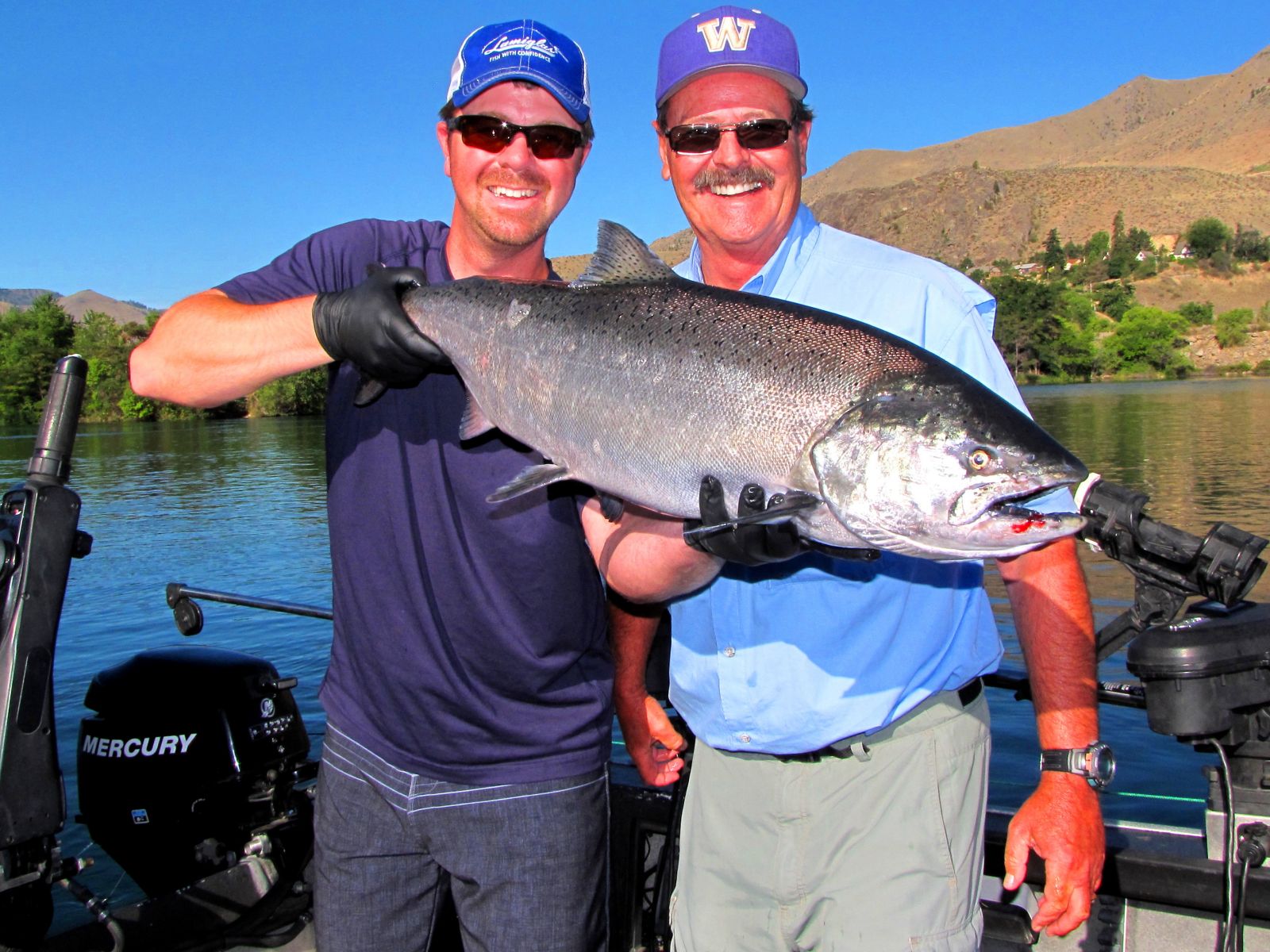 July 2, 2021
Man, it is a scorcher out there! I would like to get out fishing more,MORE...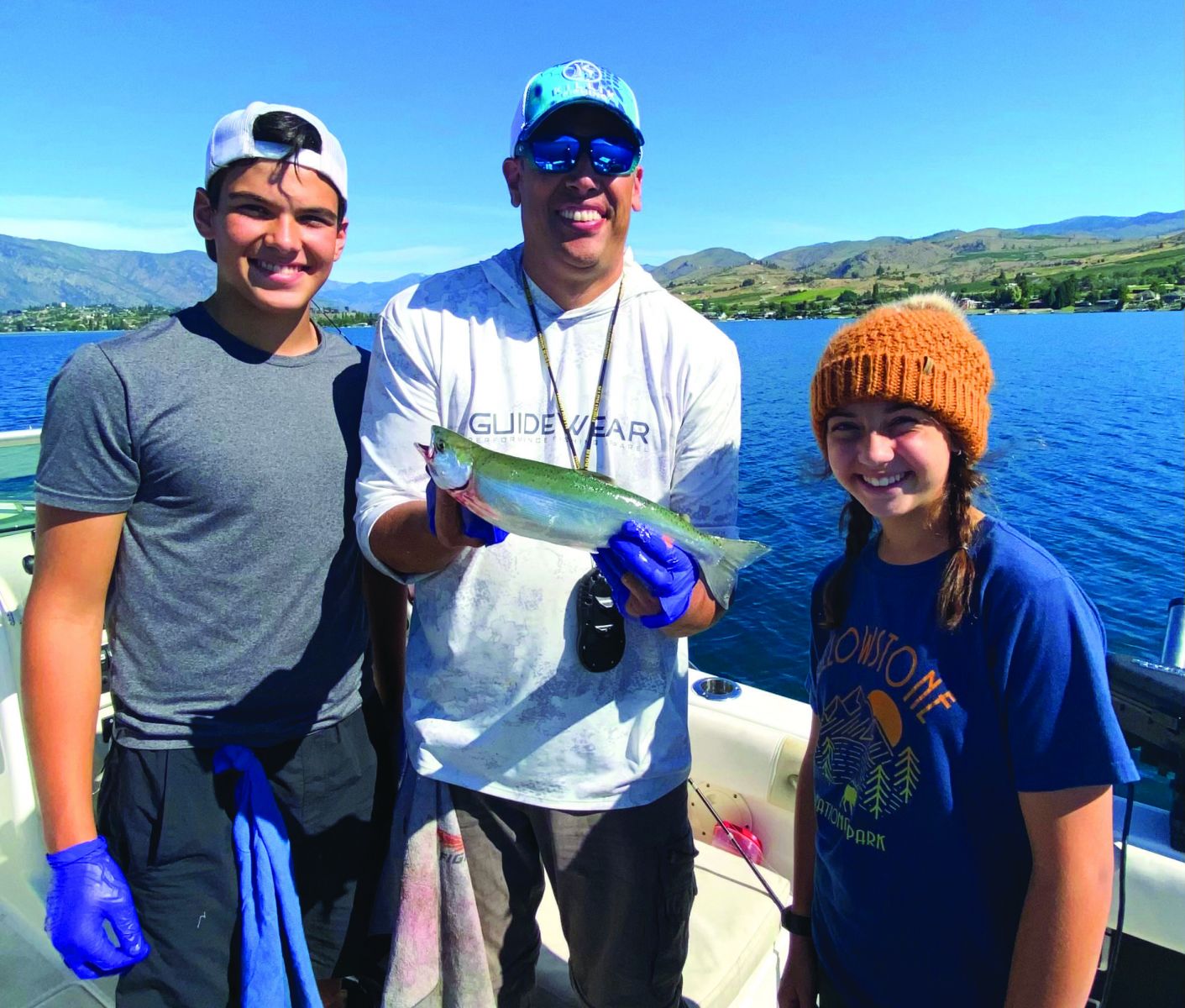 June 25, 2021
I got out on the water a few times this past week. MORE...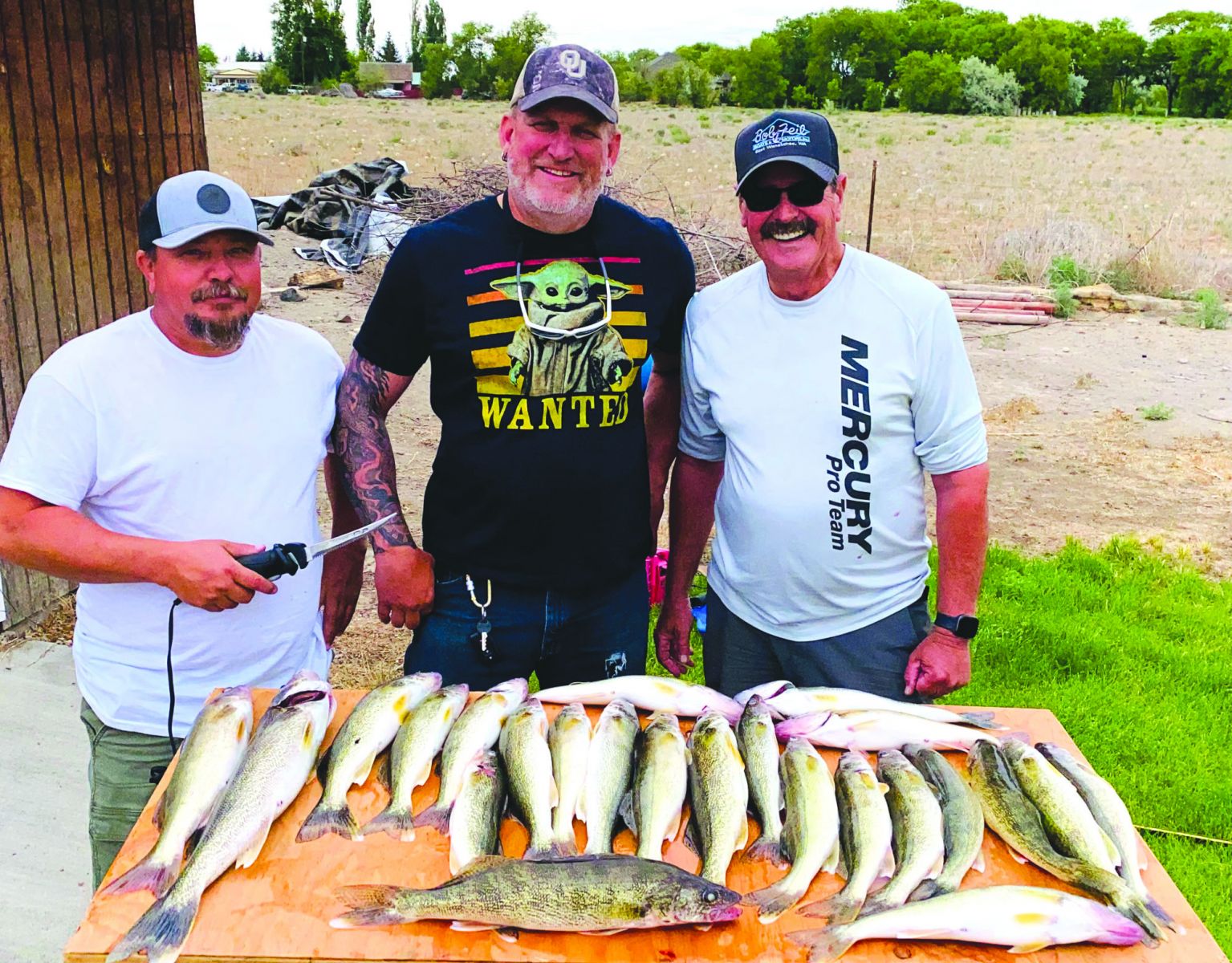 June 18, 2021
I had a great time this past week. I had one of the best days of MORE...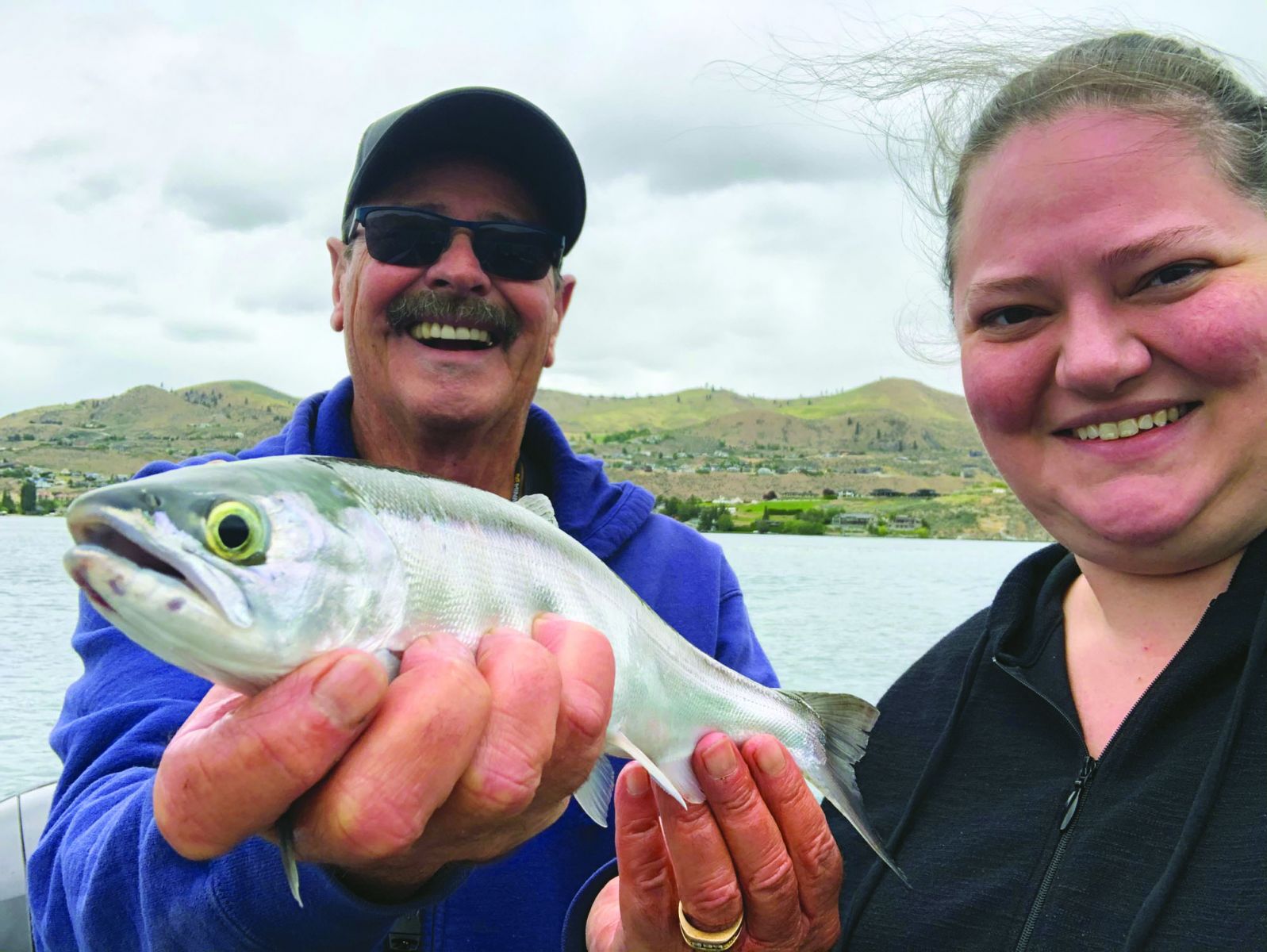 June 11, 2021
A family wedding brought my daughter Whitney to the east side of the mountains MORE...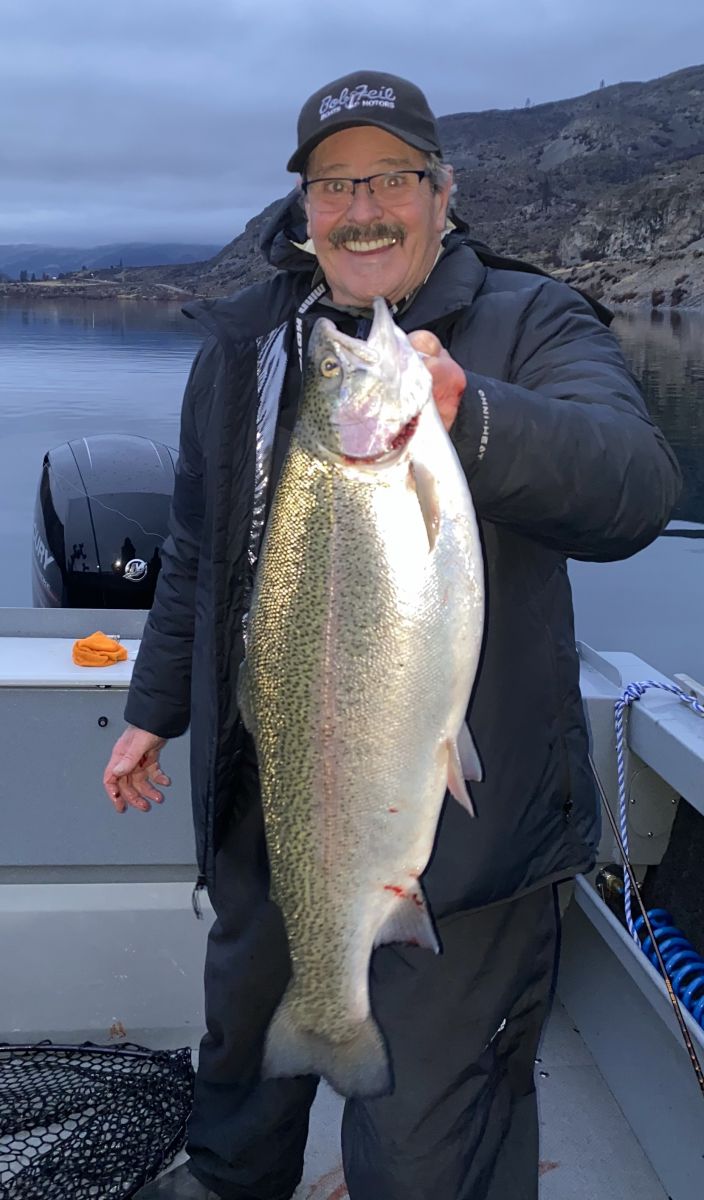 June 4, 2021
I hope everyone had a safe and fun Memorial Weekend MORE...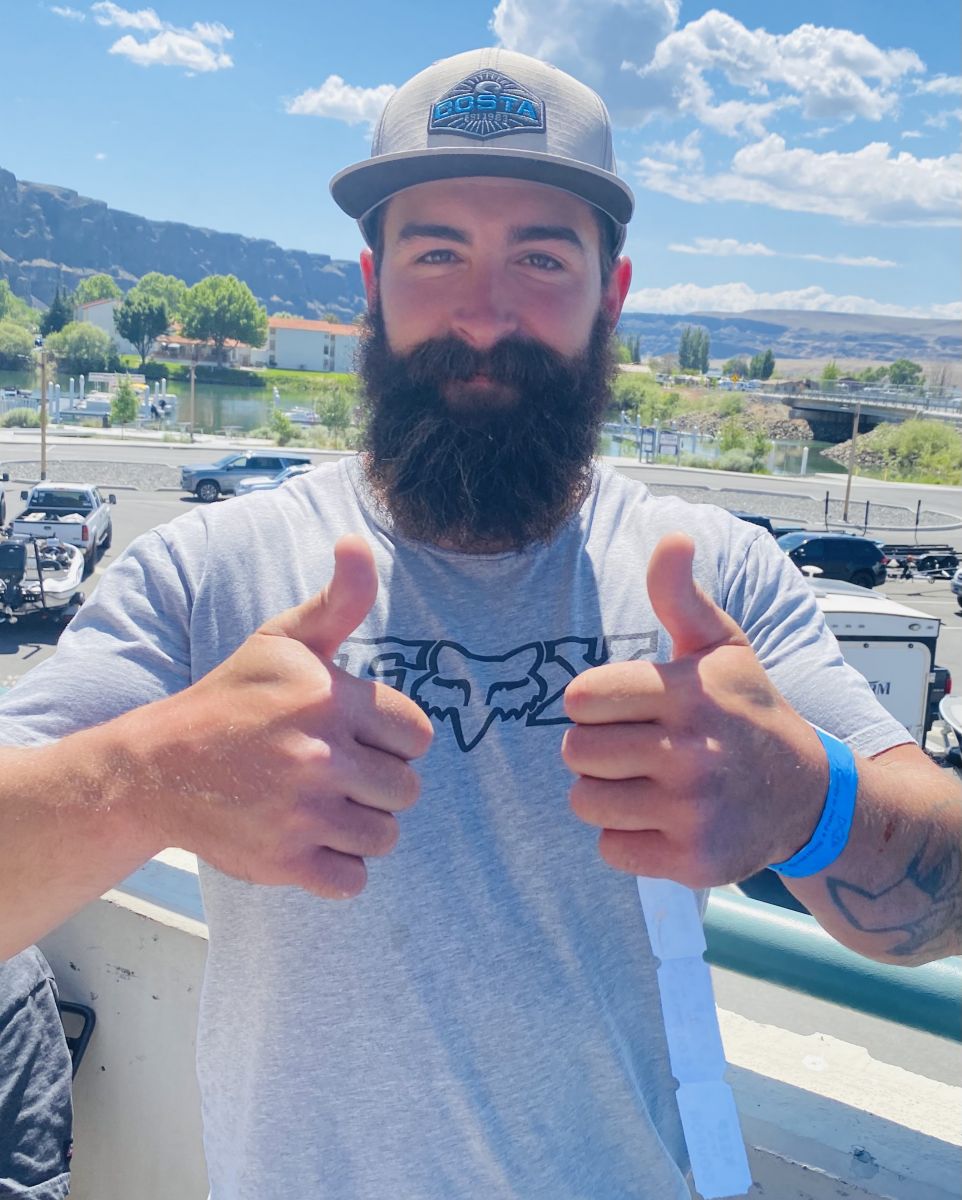 May 28, 2021
I had a terrific time on the water this past week. I was on Moses Lake two days MORE...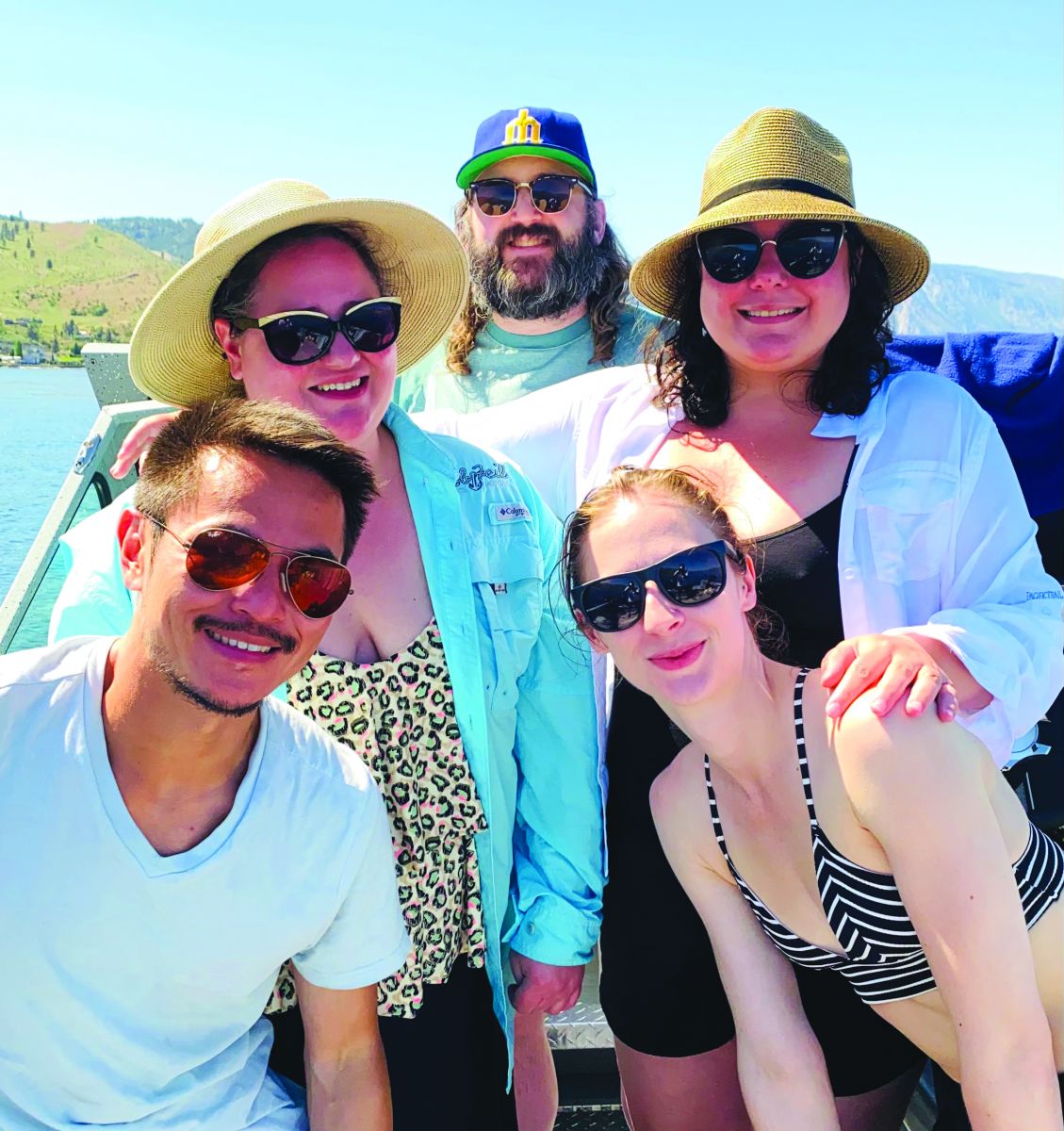 May 21, 2021
I ticked off a couple of commitments this week and had a lot of fun doing it. MORE...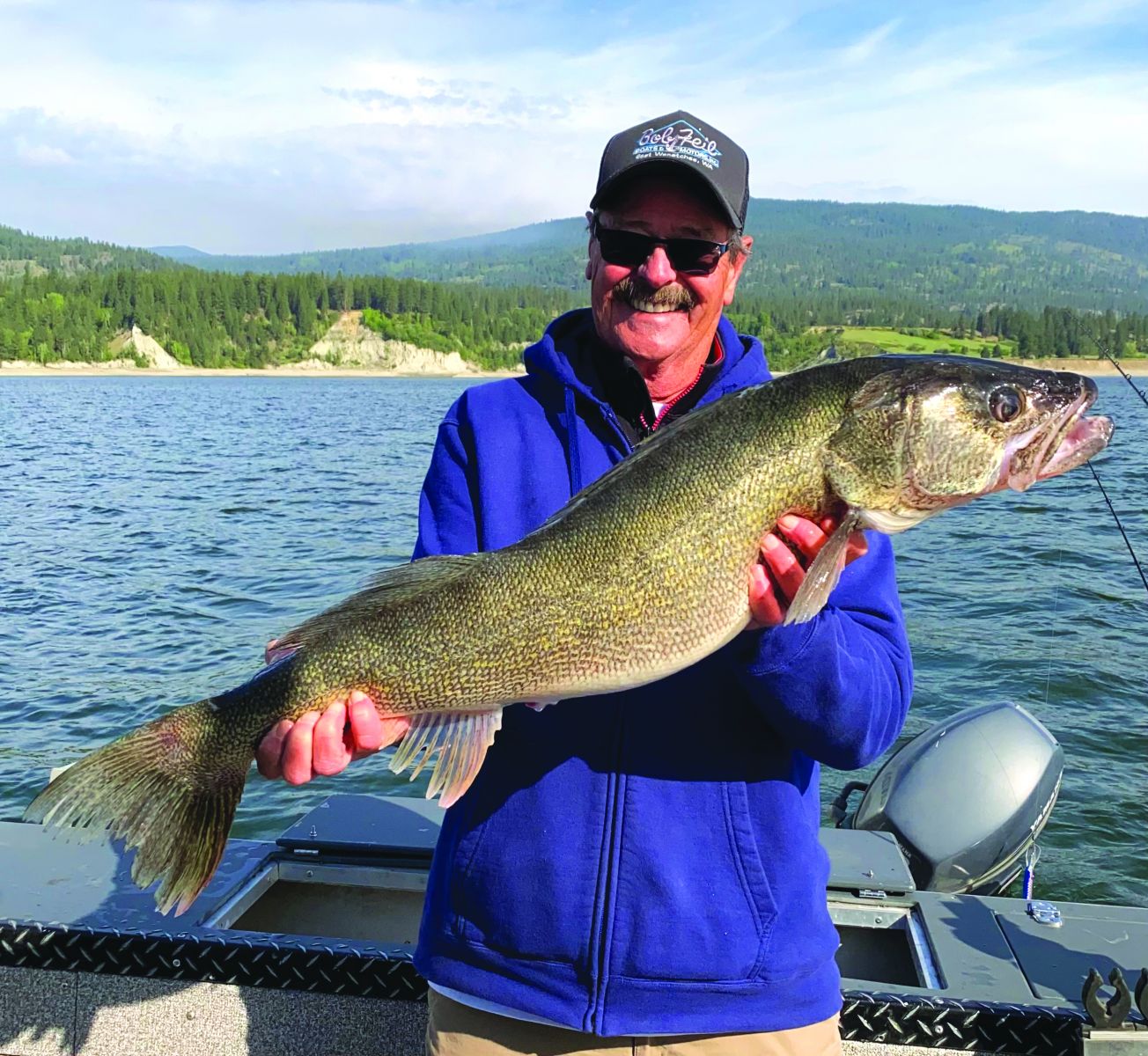 May 14, 2021
I had a great time last week. I traveled to the town... MORE...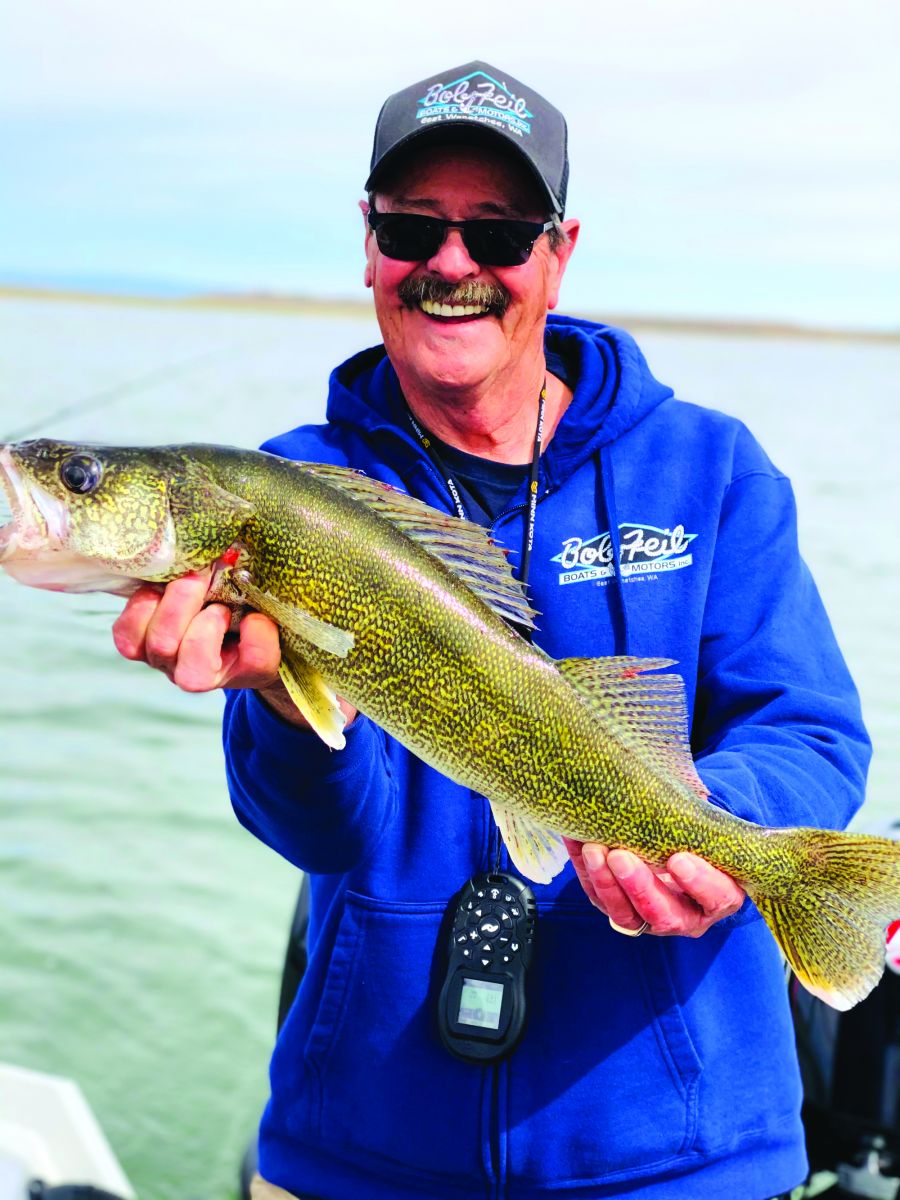 May 7, 2021
I got out on the water a lot last week MORE...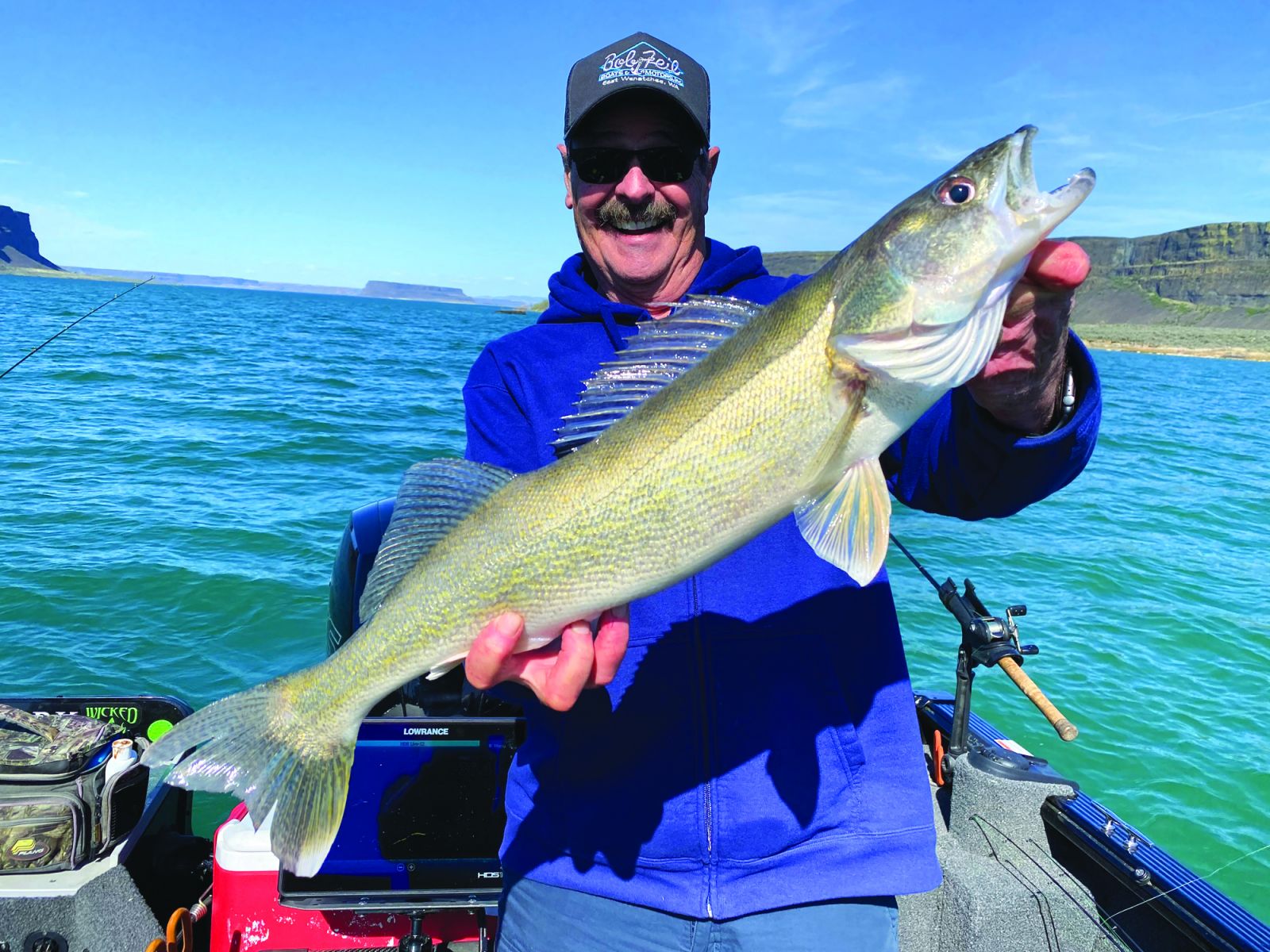 April 30, 2021
Last weekend was the annual opener of the lowland trout lake MORE...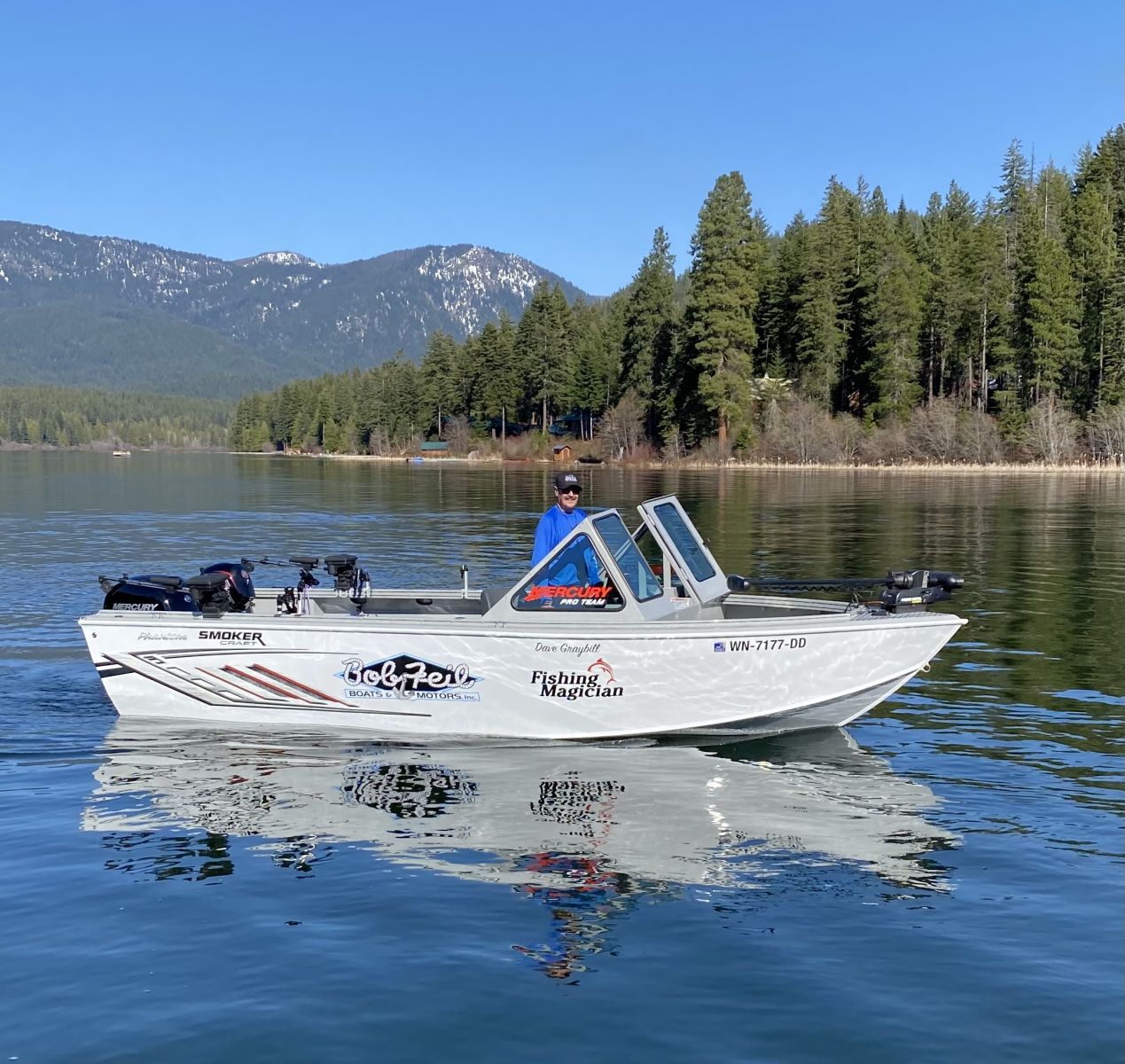 April 23, 2021
The weather was almost summer-like last week MORE...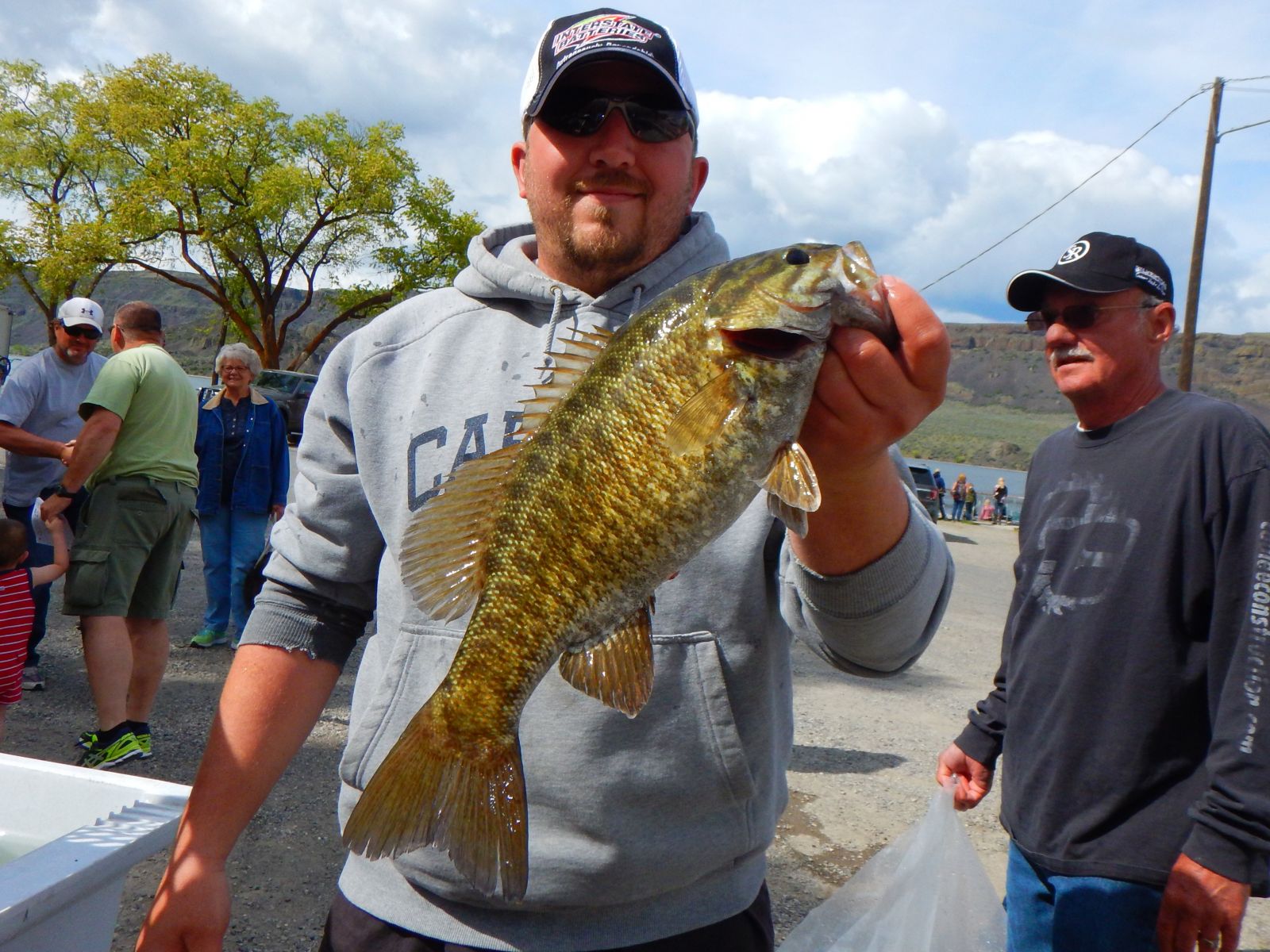 April 16, 2021
In just a few days one of the most unusual MORE...