A few weeks ago our boy, Theo was hanging out in the living room with his foster family when out of the blue he jumped up from the couch, ran over to a table and began to alert, barking and hopping up and down. There was a power station on that table and within a few seconds of Theo's warning it burst into flames! Theo saved everyone in the house from what could have been a devastating fire!

Just last night, Theo again alerted to save a family member. You see, his foster dad has sleep apnea and fell asleep on the couch. While foster mom looked on, Theo jumped up on foster dad's chest every time he stopped breathing! Our boy may have some serious potential, though he is still rough around the edges. A basic obedience class should come first.
Looking for a dog to alert to low blood sugars or seizures? Willing to put the training into achieving that? Theo may be your boy. And if you are just looking for an amazing companion to cuddle up with, that's okay too, cause all Theo really wants is people to love who will love him back just as much.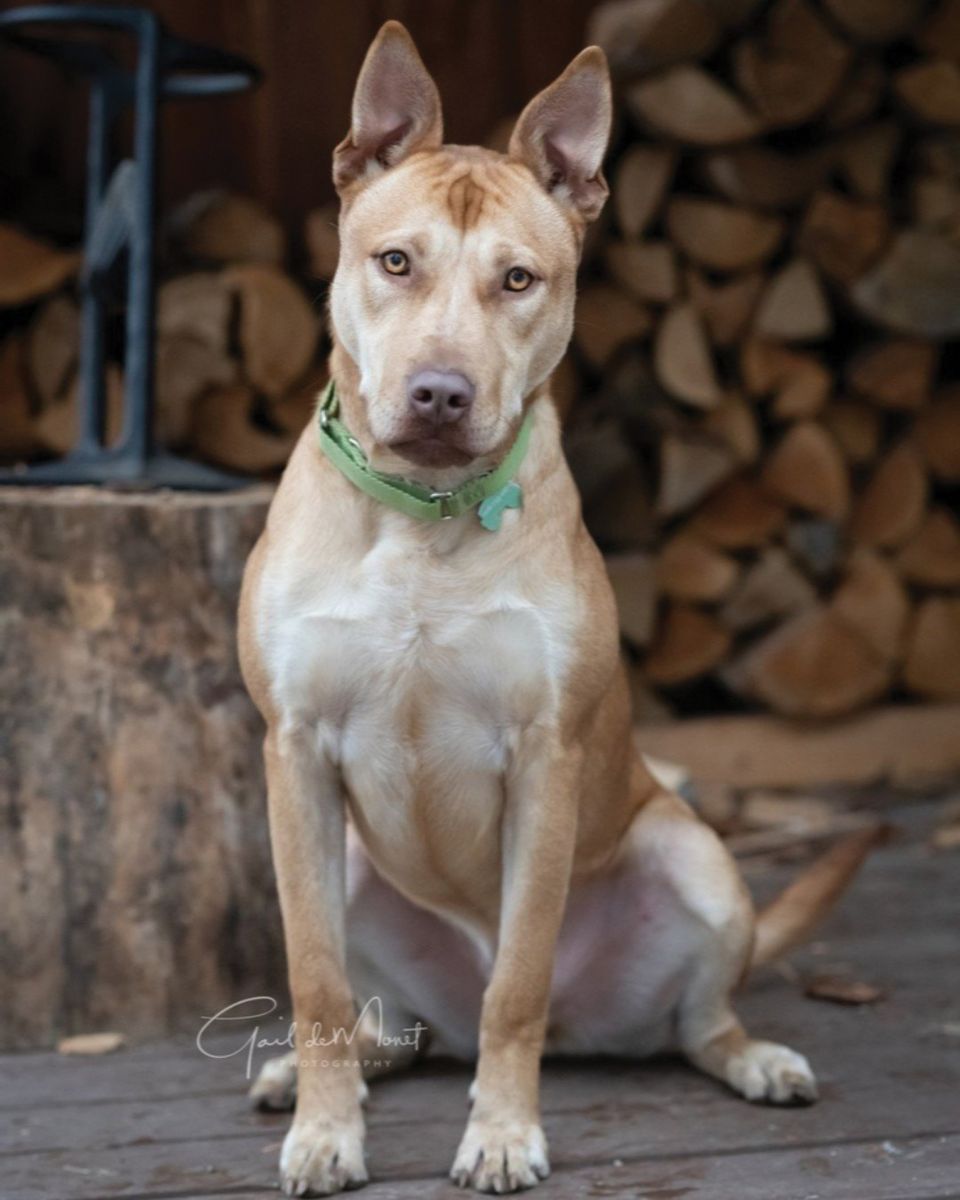 Theo is available for adoption from The Furry Farm Rescue. He is a neutered male Pit mix that was born in early November 2018. Theo loves his chew toys like Kong and antlers, playing fetch and going for car rides. He's still working on his manners and can walk on a leash. He even watches TV. Yes, he gets very excited when there are animals on the screen and will go look for them behind the TV. Even though Theo plays a lot, he is extremely cuddly and a great snuggler. His adoption fee is $200.
Learn more about Theo here: https://awo.petstablished.com/pets/public/361024
Submitted by Stephanie, The Furry Farm Rescue
If you have a rescue story you'd like to share with rescues rock, email your story and photos to ads@spokane.exchange
your story could be featured here and in the print edition of the spokane.exchange weekly newspaper