Nostalgia Magazine Articles

The Taylor Sisters: Real Life "Rosie the Riveters" From Spokane
By Garrin Hertel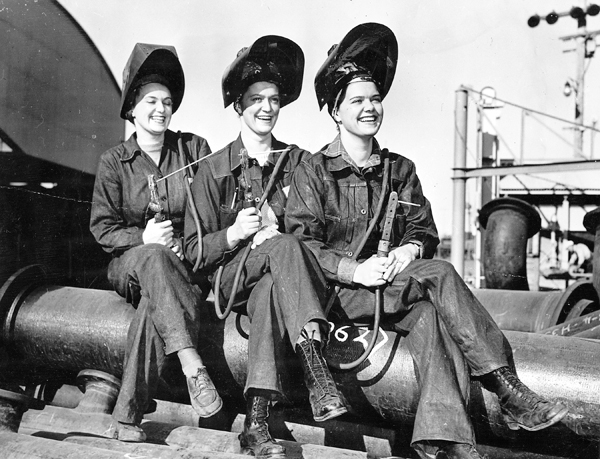 Before any of the popular images of Rosie the Riveter entered the minds of the Taylor sisters of Spokane, WA, they were working as real life "Rosie the Riveters" at the Kaiser shipyards in Marin County, California. Tasked with welding the mass-produced Liberty cargo ships that would become the symbol of U.S. wartime industrialism, Peggy, Patty, and Josephine Taylor joined millions of American women in factories across the country.
In November 1942, the Taylor family received the sad news that their son Jack had been killed in action aboard the USS Preston in the Solomon Islands. "I still remember the banner in the window," recalls Michael Harrington, Peggy Taylor's son, and current resident of Spokane. "We were now a 'gold star' household. And I'm not sure if we moved because of Uncle Jack's death, but I believe that was the impetus for our family's decison to join the war effort."
The entire Taylor family packed into three cars - parents, children, their spouses, and grandchildren - and drove across Washington State, and then down Pacific Highway 101 to San Francisco to the Kaiser Shipyards. When they arrived, the entire family lived in one big house near Sausalito. "I was about eight-years-old," Michael remembers. "It seemed like we were in Spokane one day, and in California the next."
The industrialist Henry Kaiser, whose aluminum plant in Spokane began an era of increased economic prosperity in the region in 1946, had four shipyards in Marin County during World War II. Commissioned to build Liberty ships following the attack on Pearl Harbor, Kaiser's shipyards regularly produced significantly more ships at lower costs than any other commissioned shipbuilding operation in the country.
Michael's grandfather was a supervisor at the shipyard, and his father was the expeditor. His aunts were known to be excellent welders, true to the aesthetic of the Rosie the Riveter icon. His mother, however, didn't quite fit the profile. "If you look at the photo of my mom and aunts, you'll notice my aunts had on work boots. My mom is wearing oxfords. You'll also notice that my aunts' welding sticks were pretty short. My mom's looks like she hasn't even used it."
Maybe Peggy Taylor took inspiration from Norman Rockwell's Rosie, who didn't wear boots either. She wore loafers. Years later, Peggy told her son about the day she was reassigned. "She told me that one day grandpa had a new job for her at the shipyard. 'You're sinking more ships than the Japanese,' he told her. She wasn't very good at welding."
At the peak of World War II factory production, women outnumbered men in factory jobs by a ratio of nearly two to one. Much has been written about the significance of their work for the cause of gender equality today. But in 1942, following the loss of their beloved son and brother, the Taylor family didn't have any particular cultural agenda. Nor were they compelled by the Rosie the Riveter icons. Like so many from that generation, the Greatest Generation, they found duty and desire tied together in common work. That's why they were the greatest...
Photo Above: Peggy, Patty, and Jo Taylor worked at the Kaiser Shipyards in Marin County, California during World War II. Photo courtesy of Michael Harrington, Peggy Taylor's son.
Past Articles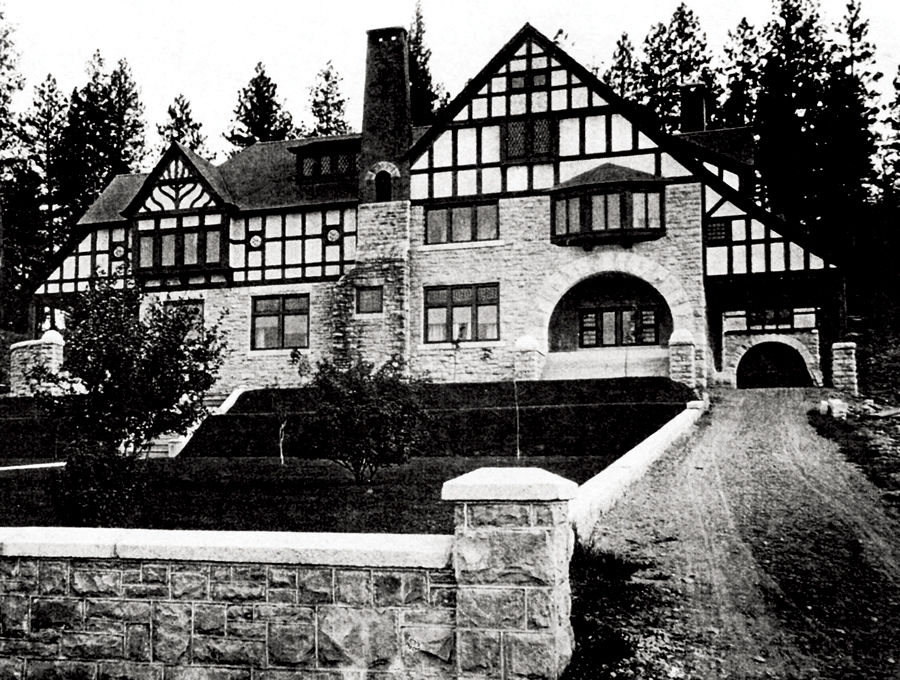 Historic Homes: The Glover Mansion
Built in 1888 - some sources say 1889 - the Glover Mansion, located on Spokane's lower South Hill at 321 West Eighth Avenue, is one MORE...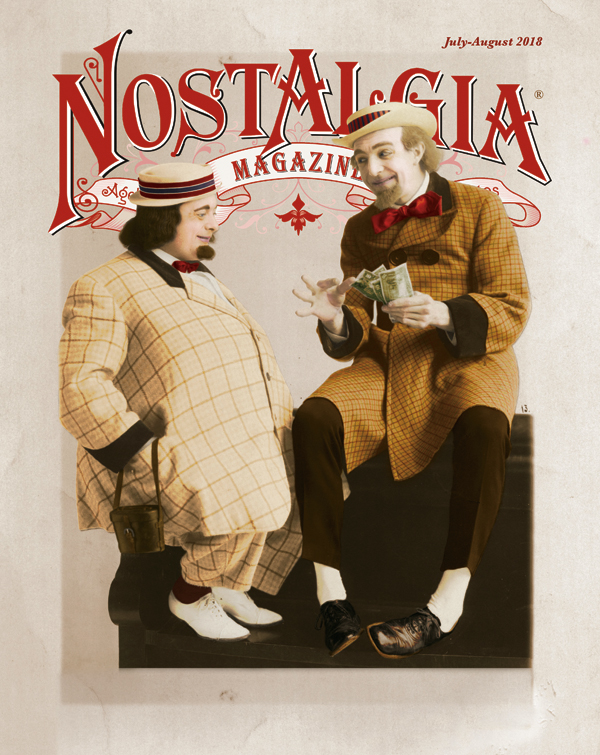 Find more ageless stories and ageless photos on the pages of Nostalgia Magazine! Subscribe today, and we can dispatch a living, breathing letter carrier to your home, school, or office with a freshly printed copy of Nostalgia Magazine six times per year. Nostalgia makes a great gift for grandparents, parents, aunts, uncles and friends.