Animals
LABRADORS FOR SALE
Click for All Pet & Animal Ads
Sales, Events & Auctions
LIVE MUSIC WITH "BACKWOODS BAND"
Click For All Garage Sale Ads
Seasonal
FRESH & DELICIOUS APPLES
And Thornless Blackberries. Several varieties! U-pick apples 50 cents/ lb, pre-picked apples 60 cents/ lb, u-pick blackberries $8/ gallon, frozen blackberries $10/ gallon...Click for more
Real Estate & Rentals
ORCHARD PRAIRIE COUNTRY HOME
Situated on 7.44 acres, T4 bedrooms, 1905 sq.ft., new paint/ carpet, gas fireplace, deck for entertaining, large 36.5'x30' fully insulated shop w/loft & 4'x8' walk-in cooler, oversized parking area, dead-end road ... Click for more information
Miscellaneous
REVERSE MORTGAGE
Click For All Miscellaneous Ads
Home & Garden & Services
REMODELING: BEST REVIEWS AROUND!
Remodels: Bath & Kitchen. Fair pricing & I show up! 15% discount for work booked for fall & winter. Check out my reviews on Google under ... Click for more information
RV's, Boats & Toys
TIME TO WINTERIZE YOUR BOAT
Click For All Home RV & Boat Ads
Cars & Trucks
AFFORDABLE TRUCK REPAIR
Click For All Car & Truck Ads
Tractors, Equipment & Tools
SHIPPING CONTAINERS FOR SALE
Click For All Equipment Ads
Just Listed
Real Estate & Rentals
InvestInSpokane.com
Browne's Addition, 2-bedroom/ 2-bathroom condo for sale, all updated, carport & pool, price just lowered to $219,900. Tamarack Realty 509-999-6354Read More
Real Estate & Rentals
2+ BEDROOM HOME FOR SALE IN LOON LAKE, WA
Roughed in for more bedrooms & bathrooms, close to schools & shopping, $264,900. Available terms: FHA, VA, USDA. Tamarack Realty, 509-999-6354Read More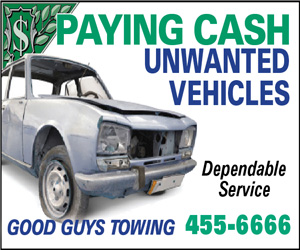 Real Estate & Rentals
THE TALON RIDGE HOME YOU'VE BEEN WAITING FOR!
New Price! Gorgeous custom daylight rancher for sale on large lot, exceptional contemporary features, birch wood floors, stainless/ granite kitchen, 5 bedrooms, 3 baths, fantastic..... 509-280-8595Read More
Real Estate & Rentals
CONDO FOR SALE IN HISTORIC BROWNE'S ADDITION, STUNNING LATAH CREEK SUNSET VIEWS!
Move-in ready, well-maintained, 2 bedrooms, 2 baths, fireplace, stainless appliances, tons of storage, balcony, all The Ridge Condominiums amenities, clubhouse, pool, gym, gated..... 509-280-8595Read More
Real Estate & Rentals
NEW CONSTRUCTION ON 20 ACRES, BADGER LAKE WATERFRONT!
Brand new custom-built home for sale, just finished, modern & luxurious, Badger Lake views, 3 bedrooms, 2 baths, large master with jetted tub, great room, vaulted ceilings..... 509-342-5550Read More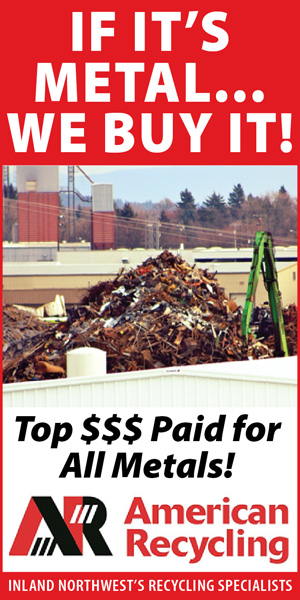 Real Estate & Rentals
LOCATION, LOCATION! COUNTRY LIVING ON 4+ ACRES MINUTES FROM SPOKANE & FAIRCHILD
Price lowered! Beautiful original 1905 bungalow for sale, w/additions, 4 bedrooms, gorgeous country kitchen, unobstructed Mt. Spokane views, sprawling yard, outbuildings, Swedish..... 509-342-5550Read More