Animals
PET RESORT & DOGGY DAYCARE
Click for all Dogs & Pets
Real Estate & Rentals
OUT OF STATE OWNER
Click For All Real Estate Ads
Sales, Events & Auctions
PICKIN' POST FALLS
Vintage & Artisan Show. Greyhound Event Center, this weekend! Past Blessings Farm presents another great "Pickin' Show", February, 18 & 19, Sat. 9-6 & Sun. 10-4.
Home & Garden & Services
HEARING LOSS CAUSED BY NOISE
Call now to find out if you can file a claim with Labor & Industries in the State of Washington. 509-422-3100 or 509-631-3004
RV's, Boats & Toys
2005 FORD GRANITE RIDGE 3100SS
Click For All RVs & ATVs
Miscellaneous
SUNDOME XL48 STAND UP TANNING BED
Works great, 220V AC power source, 48 x 160 watt reflector lamps, Asking $2500. Cash or Trade, Call/ text Scott 509-496-8046.
Tractors, Equipment & Tools
THE PRE-OWNED WORK TRUCK STORE
Click For All Equipment Ads
Shops, Garages, Barns & Construction
BIRKY'S BETTER BUILT BARN & SHEDS
Click For All Garage & Shed Ads
Cars & Trucks
AUTO CREDIT SALES
Click For All Automotive Ads
Animals
LIFE REALLY IS BETTER WITH A PARTI POODLE
Mid sized parti poodle pups in black, silver, blue with white; socialized, groomed, cat proofed, potty pad trained, dew claws removed, tail dock at appropriate length, wormed 3x safeguard vaccinated, Read More
Cars & Trucks
2004 JEEP WRANGLER GOLDEN EAGLE
Inline 6, AT, AC, cruise control, new 31" tire. Old school style, like new. Only 18,000 miles. Rare find, $19,999. Call anytime. 509-559-9425 Spokane Read More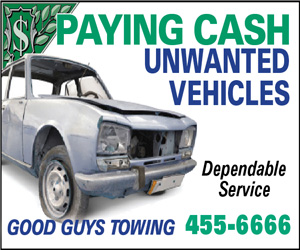 Real Estate & Rentals
PEACE SERENITY & BEAUTIFUL COUNTRY
This home features an open floor plan with spacious rooms, a great kitchen, pellet stove, a shop & more. Retreat to the family room at the end of the day or relax in the hot tub & listen to thRead More
Miscellaneous
THE PRE-OWNED WORK TRUCK STORE
www.bjscommercialtrucks.com 509-928-5199Read More
Miscellaneous
SUNDOME XL48 STAND UP TANNING BED
Works great, 220V AC power source, 48 x 160 watt reflector lamps, Asking $2500. Cash or Trade, Call/ text Scott 509-496-8046. Read More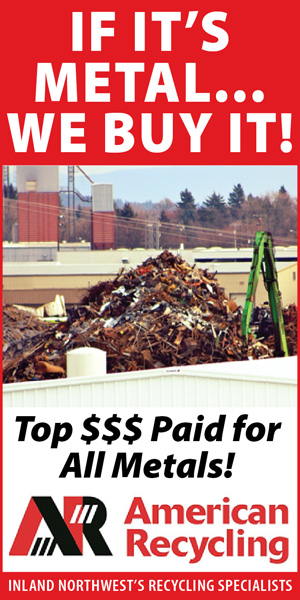 Miscellaneous
PICKIN' POST FALLS VINTAGE & ARTISAN SHOW,
Greyhound Event Center, this weekend! Past Blessings Farm presents another great "Pickin' Show", February, 18 & 19, Sat. 9-6 & Sun. 10-4. $7 admission good all weekend, kids under 12 free. The best haRead More