Operation Dog Tag

Dedicated to all men and women who served in combat and their families who love them. Operation Dog Tag wishes to educate the community of their purpose and asks for help in aiding the returning veterans along with the ones that are already struggling at home.
And we veterans thank you as we continue "Making Man's Best Friend Even Better For A Veteran"­­­ - Joe Scheffer, Director
Operation Dog Tag is a non-profit organization that provides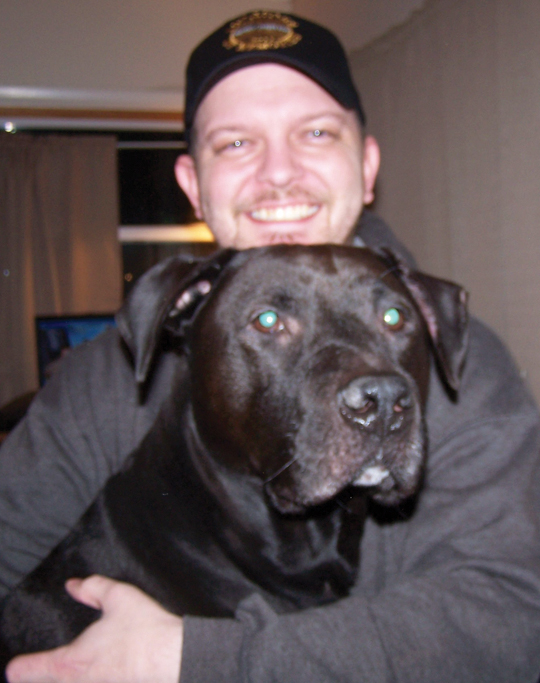 training aid and guidance in the service dog community for veterans. These service dogs are a vital importance to a disabled veteran's rehabilitation back into today's society. With the ODT bringing training to the service dog, veteran alike. The need for a building is vital to the success of this program. I know from my own personal disabilities that having a dog around can help with some of the invisible pains that a human can't sense. The dog can tell when you are anxious or upset and can provide a sense of comfort. Some veterans like me have horrible vivid dreams known as night terrors. With my own personal problems of sleep apnea, my dog will wake me up when I stop breathing while I sleep. So I believe that a good service dog that has been trained by the ODT will help his/her veteran through the process of dealing with the stressors of TBI (Traumatic brain injury) and PTSD (Post traumatic stress disorder). Along with veterans who have lost arms or legs the service dog can help them with reaching or grabbing items,
turning on light switches, opening doors, protection. To provide a service to our veterans in this nature, is not a question of should
but when can we start this process to get a good man and his program up and running… so thank you for your time.
Michael Carroll, Spokane Veteran's Court Mentor, VSO, Point Man International Ministries, WWP Alumni, American Legion District 8 Service Officer, Veteran Outreach
Center volunteer. Army spc. ¼ ADA Battalion Iraq 2003-2004
Past Success Stories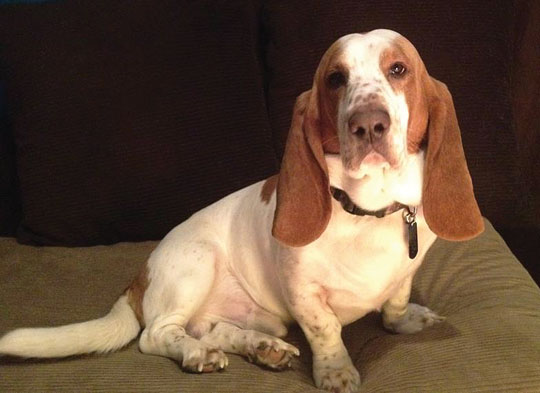 Donald Sohler
I, specialist Donald Sohler (US Army), was shot7 times in Iraq on December 26, 2007. I struggle with MORE...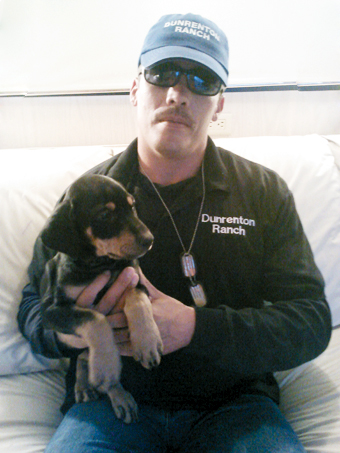 Alex Reyes
Operation Dog Tag is a great organization that has helped many, including myself. It's hard to explain unless you've been there and know what a soldier goes through MORE...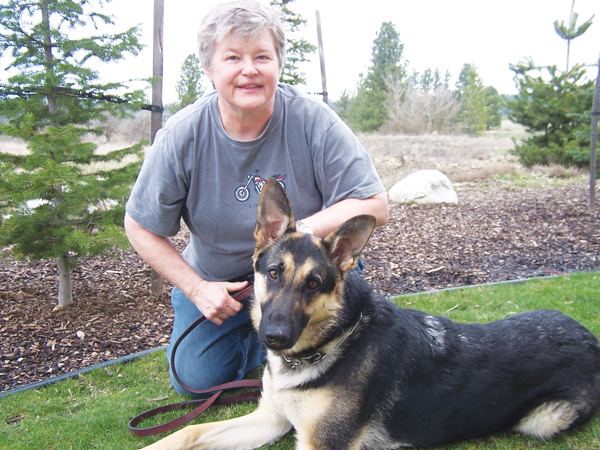 Sue Sestak
I am Sue Sestak and this is my service dog "Lady". Something unbelievable became believable and I must say life saving. Before Joe at MORE...
Nathan Murphy
To my fellow Veterans and the Spokane community, I have a wife and son and the both of them are very beautiful and life fulfilling to me. I am a combat vet from MORE...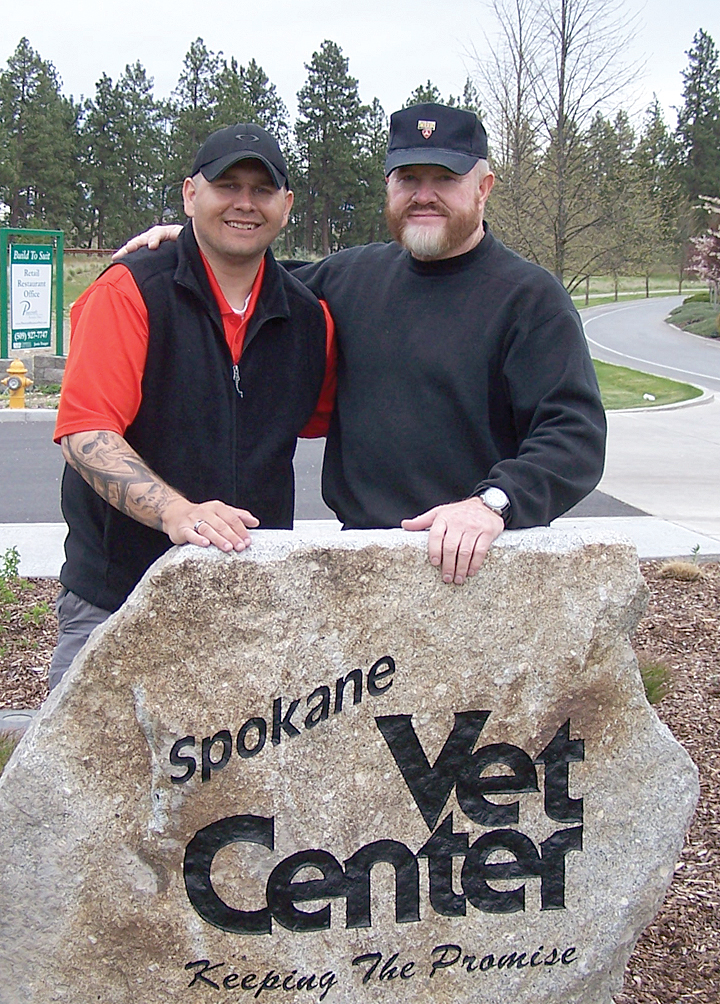 Josh Howdyshell
I am Josh Howdyshell, I served with the United States Air Force/Iraq and am a wounded warrior. I am writing this letter because I have seen first hand what MORE...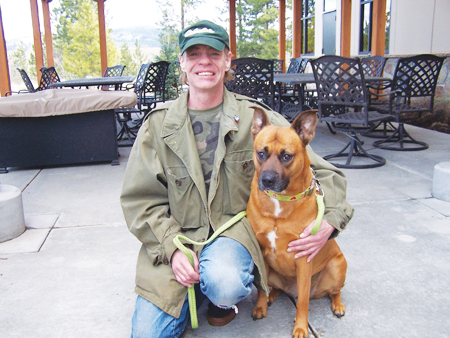 Arthur Lee Johnson
My name is Arthur Lee Johnson and this is my dog Penny. I have severe combat PTSD. Before I got Penny and starting MORE...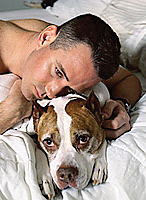 Shirley Davis
"Operation Dog Tag" is an indispensable help to Veterans in recovery from the trauma of war. Please participate now! In my practice as MORE...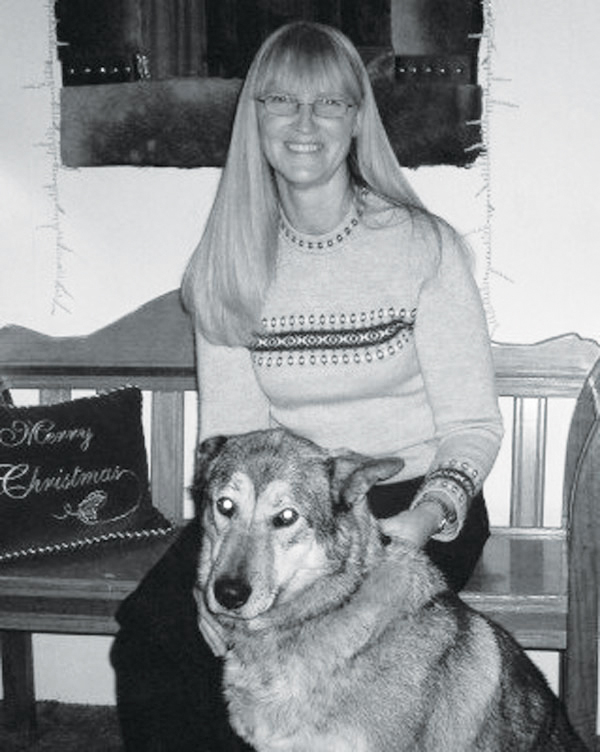 Toni Williams
"Being a widow of a Vietnam Vet, I hold a special place in my heart for the past, present and future soldiers of our country, that MORE...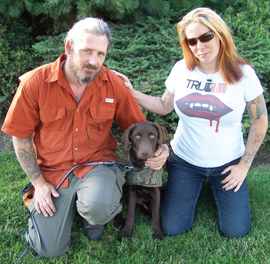 Dave Williams
Operation Dog Tag has been a blessing not only to me but to my entire family. When Björn came into our lives everything changed for MORE...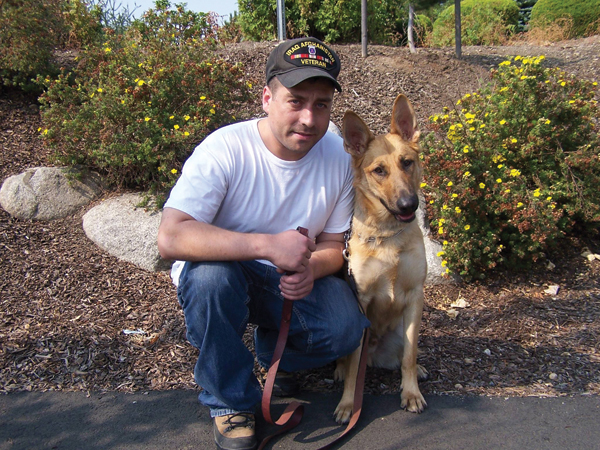 Steven Smethurst
My name is Steven, I served with the U.S. Army in the 10th Mountain Division. I served in combat in Iraq and Afghanistan. My wife attempted for MORE...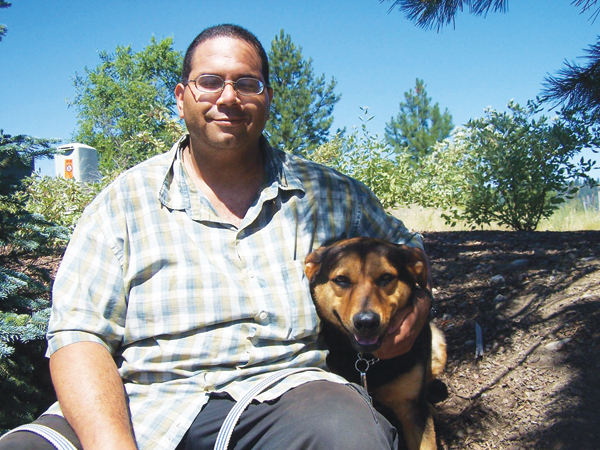 Raphael Lewis
Operation Dog Tag has found a suitable female Shepherd-X for Raphael, and it is a fantastic match. Needless to say, he and MORE...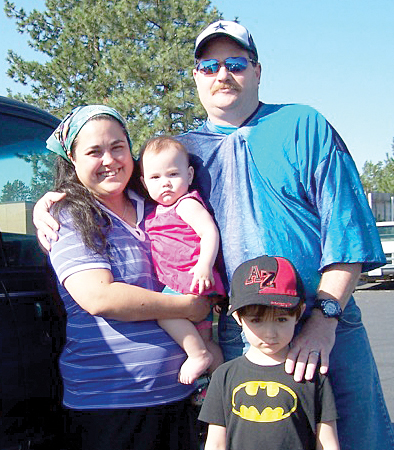 Naching Kassa
In this letter I hope to describe from my heart what a dog would mean to me. In 2005 I came back from deployment in Iraq. Since then I have had some MORE...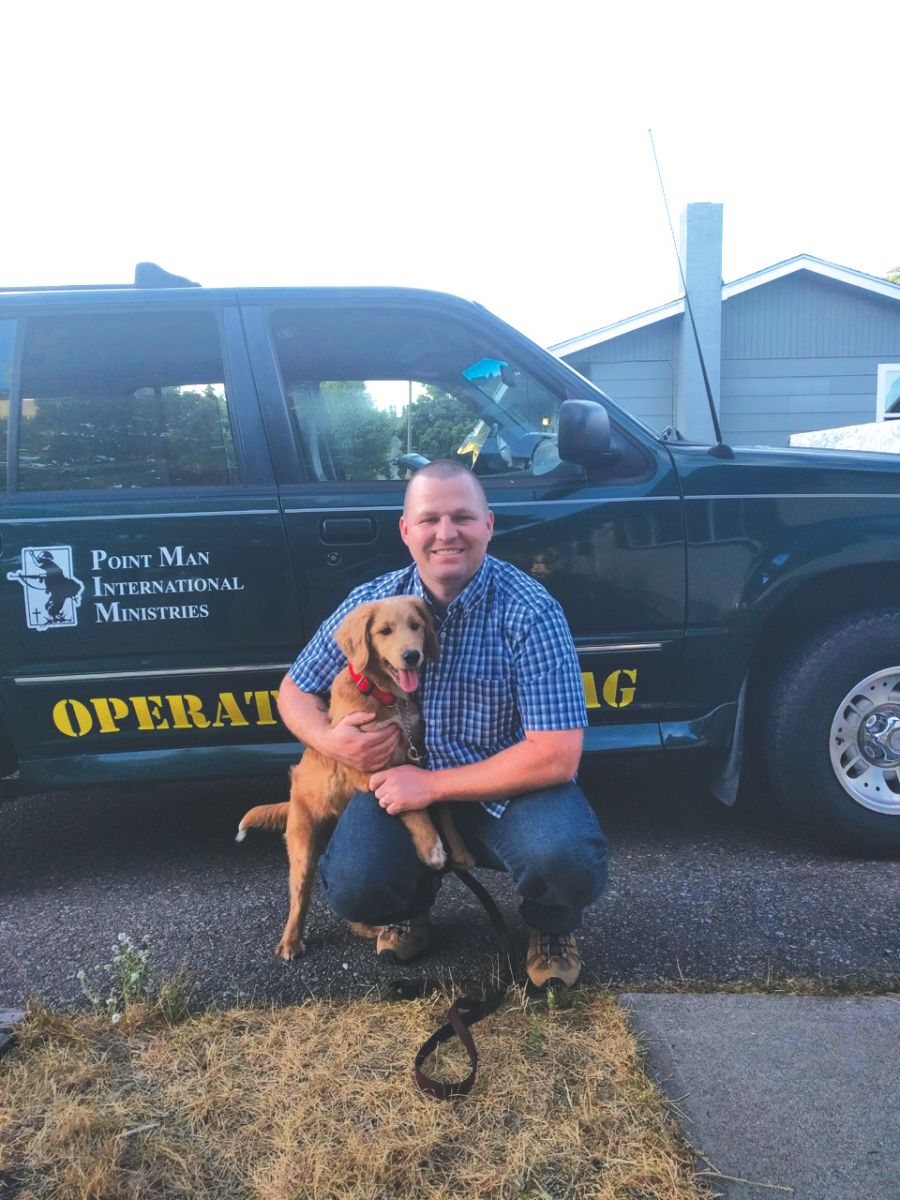 Justin D. Townley
In this letter I hope to describe from my heart what a dog would mean to me. In 2005 I came back from deployment in Iraq. Since then I have had some MORE...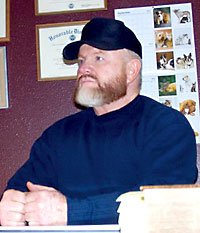 A MESSAGE FROM THE DIRECTOR OF OPERATION DOG TAG
As the Director/Trainer of Operation Dog Tag, and a Vietnam vet USMC, I wish to thank Mr. Gene Gonzales of Moses Lake for his generous and loving donation of 2 wheelchairs and 2 walkers with wheels. These will be used for the training of dogs. We are hoping others in the community will also help us to sponsor a veteran recipient of one of these special dogs. The veterans are given these dogs at no cost, so please help us help our veterans by donating to: Gesa Credit Union 9625 N Newport Hw, Spokane, WA 99218 or phone it in to 509-378-3100 or Pointman Int'l Ministries (DBA Operation Dog Tag) PO Box 1892 Deer Park, WA 99006