Sales & Auction Index
WANTED ANTIQUES Hutches, curio cabinets, fancy dressers, country furniture, other unique furniture. Old signs, green Fire King glass, smaller rare antiques of all kinds. 509-926-6658 Spokane
NEED CASH? BUYING OLD SILVER DOLLARS & COINS Also gold, scrap & dental gold. Call or come in for a free quote or questions. 509-327-9402; 641 W Garland, Spokane. www.RedLineCoins.com
DO YOU LOVE GREAT LOCAL CRAFTS & ARTISTRY? Do you love homemade baked goods? Come to the Fall Craft Sale & Baked Goods Bazaar Friday, October 27, 9am-6pm & Saturday, October 28, 9am-3pm & enjoy beautiful crafts of all kinds including gardening items, specialty products, woodworking pieces, jewelry & more. Feast on the bounty of fresh baked goods available. We will serve breakfast on Friday & Saturday from 8-10am, stew for lunch from 12-2pm & spaghetti from noon-6pm. Each meal is just $5 each for all-you-can-eat. Join us at the Sinto Senior Center, 1124 W. Sinto, 509-327-2861, www.SintoCenter.com
TIN PONY SALE 5216 S Perry, Friday & Saturday, 9am-4pm. No earlies, cash only. Harold Balazs 20" metal sculpture, David Govedare 23" metal sculpture, great mid century modern Dillingham walnut dining room table, 4 chairs, 2 leafs, walnut credenza, tin & glass round kitchen table with 4 chairs & matching small end table, original artwork by Nibbelink, Bodily, Wosnak, McCutcheon, duck prints with stamps, assorted 60s end table, cabinet, unique square tiered metal & glass coffee table, beige sectional sofa, small walnut bookcase, late 1800s curved loveseat & matching chair, flat screen TV, silk trees & plants, assorted retro womens clothing, queen mattress set with wrought iron headboard, assorted dressers, floral painted dresser, nice 60s 5 piece bedroom set with queen mattress, ping pong table, Apartment 56 Christmas houses, other Christmas decor, silver plate tea set, great selection of glassware, Lenox china set, 70s stoneware dishes, kitchen misc., chest breather, refrigerator, commercial grade upright freezer, small electric snow blower, computer desk, 4 drawer file cabinet, 5' wood cabinet with drawers, western electric golf cart with extras (been stored), assortment of golf clubs, BBQ, glider with matching patio chairs, plaid loveseat, too much to list. Great sale!
SALE BY MARTIN Friday 8am-3pm, Saturday, 8am-noon, 1911 E. 12th in south Spokane. Sofas, chairs; breakfast set; washer/ dryer; hot water tank; BR set; fainting couch; glassware; dishes; bikes; yard tools; much miscellaneous. 509-953-0844
RAIN OR SHINE A-Z SALE Saturday, October 21 & Sunday, October 22 8am-4pm, 4639 Lyons Hills Rd, Springdale. Apple Blossom china, 2 adult bikes, womens clothes, wheelchair, rolllator walker, bar glassware, tools, books, small chest dresser, dropleaf desk with drawers, ottoman, other furniture, kitchen stuff & zippers
ESTATE SALE FRI, SAT, 9AM-5PM Huge Estate Sale, 7000 sq.ft, this Fri & Sat, 9am-5pm. Antiques; Furniture; Mid-century; Collectables; Marbles; Electronics; Tools & more! Save hundreds on quality furniture. New arrivals: Electric lift chair; Mid-Century headboard; Mid-Century table; Bar stools; Deni coffee table Uttermost; Old World table; Old World cabinet; Computer desk; Oak etagere; Podium/ pulpit; King adjustable base mattress; Oak lateral file cabinet; Fold out bar; Mid-Century Drexel Hollywood Regency style campaign bedroom set; King size mattress; Vintage stereo cabinet; Folding chairs; Asian black lacquer dining set, wall art & end tables; Pine credenza; Computer desk; End of bed bench; Cuisinart wine cellar; Oversize leather ottoman; Vintage mahogany bdrm set; Antique drop front secretary; Vintage waterfall vanity; Oak dresser/ armoire; Queen oak headboard; Mid century desk; Vintage typewriter stand; Sewing desk; Antique dining table & chairs; Ethan Allen furniture; Pulaski corner curio cabinet; Grandfather clock; Swivel rocking chair; Tools; Vintage dresses; Crystal; Washer/ dryer & more! Sofas; Loveseats; Dressers; Dining sets; Bedroom furniture; China hutches; Recliners. Fresh Christmas decor. 50% off clear glass & crystal. 50% off Green Tagged items; New arrival posted weekly at facebook.com/ETEstateSales We buy estates and sell the contents every Fri & Sat. ET Estate Sales, 422 E Columbia Dr, Kennewick near the cable bridge (next to Zips). Parking in back, off Bruneau Ave. 509-539-977
QUILT RETREATS AT THE PALOUSE DIVIDE LODGE Mountain top views, easy access off Hwy 6, large or small groups. Antique & quilt shops. 208-245-3552
INLAND NORTHWEST RAIL MUSEUM NOW OPEN Fridays to Sundays, 10am-5pm. Ride our 2-foot gauge train! Learn the history of Inland Northwest Railroading, view the memorabilia, see the model trains & have fun! 27300 Sprinkle Road, Reardan (25 miles West of Spokane). 509-796-3377 www.InlandNWRailMuseum.com
SALE BY MARTIN Thursday, 8am-3pm, 1610 E. Houghton Ct, northeast Spokane (3 blocks south of Lincoln Rd at Helena). Theater queen bed; upholstery chairs; womens clothes/ shoes; mahogany VR table/ 4 leather chairs; dishes; glassware; dresses; desk; bookcases; holiday decorations; lawnmower; tables; miscellaneous. 509-953-0844
BUYING MILITARY & POLICE COLLECTIBLES German, Japanese, Canadian & US Civil War to Vietnam. Knives, swords, medals, insignia, patches, holsters, flags, helmets, etc. Police, Sheriff badges & patches. Cash now, 509-939-1296 Spokane
STORAGE UNIT AUCTION AT FAIRCHILD Mini Storage, 1529 S. Craig Road, Airway Heights. This Sunday, October 22, gates open 2:30pm, auction starts at 3pm. 10+ units guaranteed (maybe more)! Cash only sale. By Gold Rush Auction Services, 509-290-9357
NOW BUYING OLD WINCHESTER ITEMS Military memorabilia & souvenirs, Western, old sheriff & police badges; old motorcycles & leathers, barn items, old signs & postcards, antiques, heirlooms, jewelry & coins, silver dollars, Indian relics & beadwork, baskets, woodworking & leatherworking, blacksmith, & SnapOn tools etc. 509-484-0160 Spokane
LARGE LIQUIDATION SALE This Thursday, Friday & Saturday, 9am-5pm. Large sale with tons of items! Sale is inside warehouse, 1000 E. Marietta, Spokane 99207. Boating items including: anchors, rope, life vest, gas cans, boat bumpers, paddles, flare guns, swim ladders, fishing poles, plus miscellaneous items. Antiques/ collectibles: tons of glassware including china dinner sets, goblets/ glasses, bowls, vases, plates, cups, depression, cookie jars, collector items & more. Antique radiators, large older book/ paper collection, pictures & more. Furniture items: bookcases, vintage folding Samsonite table with 4 chairs, wooden chairs, outdoor chairs & small miscellaneous furniture items. General items: Duracell generator, binoculars, hand tools & miscellaneous tools, fire extinguishers, new purses, clothing including outdoor & jeans, blankets/ fabric, boots/ shoes, toys/ kid's items, vintage theatre items, Disney VHS items, bikes & more! Check out the photos on Craig's List & come by to see all the stuff!
SALE CONTINUES NORTH OF THE BORDER Everything must go! Come for the day... stay for the weekend! Book accommodations now before the country is full...! LOL. Seriously, come on up and save! Check out gokootenays.com so you know where to go
BUYING ESTATE CONTENTS www.AbesDiscount.com for details, 509-939-9996, Spokane. Also buying old stuff. Call for flyer or see www.IBuyOldStuff.com Fair, honest & baloney free
POST FALLS INDOOR GARAGE SALE Friday and Saturday, 9am-noon. 674 N. Pleasant View. Dollar store liquidation. Toys, makeup, lots of household, Barbie collection, huge costume jewelry collection, kid's Halloween costumes and more
INLAND NW TOY SHOW CLASSIC Saturday, November 4. Spokane Valley Event Center, 10514 E. Sprague. Vintage, collectibles, new & other fine treasures! Early bird: 8:30-9:30am, $10. General public: 9:30am-2:30pm, $3. Contact Renee, 509-990-4325 or email taylorsdiecast@gmail.com
OPEN RANGE MINISTRY Welcomes you to country gospel music ministry, with live music playing the good ol' country gospel hymns, "Bringing the Lost Sheep Into the Fold!" Sundays, 2:30pm. 14112 E Wellesley Ave, Spokane Valley. 509-280-4331; a nondenominational service
SPORTING GOODS/ TOOL SALE Duck & goose decoys, bowfishing bow, 5000 Watt generator, 1999 Mercury 30hp outboard, Polaris UTV snow plow, assorted hand tools. 5215 W Casberg Burroughs Rd, 8 miles west of Deer Park, Saturday, October 21, 8am-4pm
NATIVE AMERICAN MONTH! Come visit the Wanapum Discovery Bus at the White Bluffs Quilt Museum, 294 Torbett St, Richland, on Oct 27 & 28, 10am-4pm. This unit brings the Wanapum history & culture to you! View a miniature of the Old Priest Rapids Wanapum Village & many other artifacts. In addition, we will host a Native Basketry display at the Richland Library, Oct 21- Nov 25. The East Benton County Museum (on November 3) will give a lecture covering their Native American Collection followed by a tour of their Native American display, 205 Keewaydin Drive, Kennewick. We want to thank both the Wildhorse Foundation & Walmart Community Grants for funding that support these events.
NOW BUYING QUALITY VINTAGE MID-CENTURY Modern furniture & art, also upscale, designer & contemporary furniture & decor. Call us before your garage sale or estate sale. 509-230-4648; 509-294-5735
CASCADE PARK BAZAAR Saturday, October 28, 9am-4pm. 2311 W 16th Ave (off US-195, in the clubhouse), Spokane. Variety of quality handcrafted items: home decor, quilts, wall hangings, gifts for family & friends & more!
HAYDEN INDOOR GARAGE SALE Friday, October 20th, noon-6pm, and Saturday, October 21st, 8am-5pm, 10600 N. Hillview Dr., off Miles Ave. Patio and RV furnitures, men and women's ski, snowmobile, fishing, and motorcycle gear, bedding, clothes, tires on wheels, rims, kitchen and yard supplies. Rain or shine
INLAND EMPIRE METAL DETECTORS Open now at 12105 E. Sprague, let us help you get out & find treasures! We have a variety of detectors, tools & know how to equip you and help you hunt on land & water. We are located in the Pine Street Market at Opportunity Center on the corner of Sprague & Pines, Spokane Valley. 509-499-5254. Find us on Facebook, "Pine Street Market Boutique" Monday-Saturday, 10am-6pm Sunday, 11am-5pm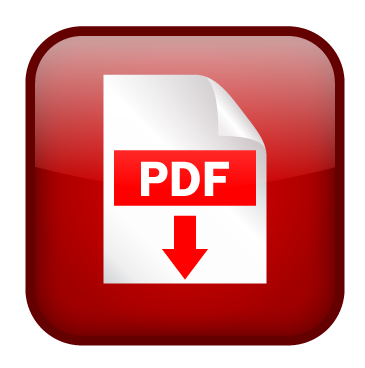 View PDF