Sales & Auction Index
LARGE MULTI-FAMILY GARAGE SALE Friday & Saturday, May 26 & 27, 8am to 8pm; household items, children's clothes, Christmas, camping, riding lawnmower, etc. 13310 S Clear Lake Rd. Medical Lake
INLAND NORTHWEST RAIL MUSEUM NOW OPEN FRIDAYS TO Sundays, 10am-5pm. Ride our 2-foot gauge train! Learn the history of Inland Northwest Railroading, view the memorabilia, see the model trains & have fun! 27300 Sprinkle Road, Reardan. 509-796-3377 www.InlandNWRailMuseum.com
END ROAD YARD SALES Saturday June 3rd, 8am-4pm. 20 individual family sales in 1 mile. Lots to choose from! Vendors on site. From Sumerville Oregon, follow the 4-H signs to End Rd
REVERSE MORTGAGE. Learn about new changes! Call 208-762-6887. Learn More. Larry Waters, NMLS #400451. Resolute Bank, NMLS #531629, member FDIC equal housing lender. Serving local area; Idaho & Washington.
NEED CASH? BUYING OLD SILVER DOLLARS & COINS Also gold, scrap & dental gold. Call or come in for a free quote or questions. 509-327-9402; 641 W Garland, Spokane. www.RedLineCoins.com
2 FAMILY YARD SALE Saturday only, 9am-4pm, 1306 E Mead St., Spokane (2 blocks south of Hastings Rd., Wandermere area). Furniture, household items, books: old & new, puzzles, clothes, shoes, pictures, home decor, few antiques.
9TH ANNUAL UPSCALE SALE BY THE SPOKANE SYMPHONY ASSOCIATES At 2512 E. 29th Avenue (the old Hastings Building) on Spokane's South Hill. Preview sale, ($5 admission) on Thursday, June 1. Sale starts (free admission) Friday, June 2 & Saturday, June 3, 8am-5pm; Sunday, June 4th 10am-5pm. Hundreds of donors have generously given hundreds of beautiful items for this sale! The sale includes artworks, jewelry, books, furniture and household dcor (including dining sets, patio furniture, mirrors, and rugs), china, table linens, and designer and/ or vintage clothing. 10,000 sq.ft. full of clean and beautiful items. This sale happens only once a year and promises something wonderful for everyone. Proceeds benefit the Spokane Symphony Orchestra. More information: http://www.symphonyassociates.org and like us on Facebook, search for Upscale Sale Spokane
ARMOR ANTIQUES VINTAGE & COLLECTIBLES Come visit us on E. Sherman Ave., in beautiful Coeur d'Alene, ID. We have something for everyone: housewares, rustic and western, jewelry, neon signs, swords, African goods, archery, Roman and Persian armor and a little bit of everything else. New vendors welcome, Monday-Saturday, 10am-5pm, 1116 E. Sherman Ave., 208-930-0211
YARD & ESTATE SALE May 25th, 26th & 27th, 9am-4pm, 3707 E Grace, Spokane.
30 TABLES YARD & FLOWER SALE Friday through Sunday, 10am to 5pm. Riding mower/ snow blower, discount tables, 8 items for $5. 4120 W. Wellesley
THE FRIENDS OF MANITO SPRING PLANT SALE Saturday, June 3, 8am-3pm. East of Gaiser Conservatory in Manito Park, Spokane's South Hill. Members receive 10% off their purchase. More details at www.TheFriendsofManito.org
BUYING MILITARY & POLICE COLLECTIBLES German, Japanese, Canadian & US Civil War to Vietnam. Knives, swords, medals, insignia, patches, holsters, flags, helmets, etc. Police, Sheriff & Fire badges. Cash now, 509-939-1296 Spokane
MOVING SALE! 3503 E Congress Ave, Lincoln Heights area. Saturday only, 9am to 2pm. Housewares, kitchen items, camping gear, holiday decor, furniture. Everything must go!
GARAGE SALE WITH FURNITURE Brown loveseat recliner, excellent condition, $200. Oriental rug, 7'x5', $25. Four tan suede bar stools, $50 each. Wheelbarrow, $25. Some tools, large and small plants, $5-$10. Queen mattress set and queen Tempurpedic mattress, both free. 2655 North Slice Dr., Friday-Saturday, May 26-27, 9am-3pm
CLOSING SALE! ONLY OPEN UNTIL END OF MAY! LOST LEASE! Still lots of great items & bargains at 50-75% off! Worth stopping by! We must move by May 30th, store shelves & fixtures available too! Open Monday-Sunday, 11am-5pm. 12432 W. Sunset Highway, Airway Heights. From I-90: take exit 277 into Airway Heights, turn north on Russell Street & then left on 13th Avenue, then 2nd driveway on the left
LOVE OF JUNK! Walla Walla's Vintage Market June 16- 17, Friday, 9am-5pm; Saturday, 9am-4pm. Food trucks; Live music, $5 entry. "Top Ten Flea Markets in WA. 253 Valley Chapel Rd, Walla Walla. www.loveofjunk.com
SALE BY MARTIN Friday, 8am-3pm; Saturday, 8am-noon, W 510 Euclid, Corbin park area in North Central Spokane. Breakfast set, beds, washer/ dryer, stove, tools, toys, holiday decorations, books, collectibles, DIGGER. 509-953-0844
BIG YARD SALE Friday-Monday, May 26th-29th, 9am-6pm. No early birds. 11516 E Buckeye Ave., Spokane Valley.
THE ESTATE COMPANY ESTATE SALE 601 W. Bradford Court, Spokane 99203. High Drive & 37th on the South Hill. Thursday & Friday, May 25 & 26, 8am to 3pm. Amazing South Hill sale! first of three sales! Stickley furniture (dining room set, desk & chair, armoire, nightstand), concrete yard statues, original art & sculptures (Wise, Emerson, Sister Turnbull, Gallaher, Carlson, Adamson, Govedare, Galbavy), trundle day bed, Drexel bedroom set, Thomasville night stand, fish tanks (koi, frog, angel, seahorse), 100s of new toys & books (adult & children), Star Wars, dolls, camera drone, mosaic, mirror, german antique clock, black walnut jewelry chest, sabre sword, autographed Johnny Bench & Russell Wilson, pottery, polish pottery, stained glass, walking stick, Scentsy, clothes & purses, DVDs, CDs, kitchen island, bar stools, pressure washer, Skil saw, hedger, golf clubs, new tall cat scratcher, dog carriers, bicycle, heaters, camping chairs, juicer and more!!! Pictures at www.HomesByNichols.com Tom, 509-475-131
MOVING SALE Lots of furniture. 27407 N Spotted Rd., Deer Park (just off Saley). Friday & Saturday, 8am-4pm.
CITY OF WORLEY CENTENNIAL CELEBRATION Saturday, June 3, 7am-9:30am, breakfast at Senior Center (biscuits and gravy), $3 for adults, 12 and under free. 7am fun run, 5K, 10am parade, City Park will open at 11am, kids games and activities. Vendors welcome, for more information, please contact City Hall at 208-686-1258
BUYING ESTATE CONTENTS www.AbesDiscount.com for details, 509-939-9996, Spokane. Also buying old stuff. Call for flyer or see www.IBuyOldStuff.com Fair, honest & baloney free.
NOW BUYING OLD WINCHESTER ITEMS Military memorabilia & souvenirs, Western, old sheriff & police badges; old motorcycles & leathers, barn items, old signs, antiques, heirlooms, jewelry & coins, silver dollars, Indian relics & beadwork, baskets, etc.; woodworking & leatherworking, blacksmith, & SnapOn tools etc. 509-484-0160 Spokane
OPEN RANGE MINISTRY Welcomes you to country gospel music ministry, with live music playing the good ol' country gospel hymns, "Bringing the Lost Sheep Into the Fold!" Sundays, 2:30pm. 14112 E Wellesley Ave, Spokane Valley. 509-280-4331; a nondenominational service
YARD SALE Saturday, May 27 & Sunday, May 28 from 9am till sold. 345 S Laurel St., in Reardan. 2 men's 18 speed mountain bikes, hard floor cleaner (never used), rainbow vacuum, leather long coat, other coats, books, washer, complete comforter sets, kitchen items, clothes, lots of misc. Come see for yourself
POST FALLS MOVING SALE 2016 Maytag upright freezer, model #34X160, $380 firm. 1980's 58 oval, solid oak dining set with 2 leaves, 8 chairs and 75"x40
MULTI FAMILY YARD SALE Friday & Saturday, 8am-5pm. 3727 E Fairview, Spokane.
ESTATE SALE Friday, Saturday, 9am-5pm: White Hollywood Regency bedroom set; Mid-Century bedroom set; Dining room set; Antique walnut sofa; Yard & garden tools; Patio set, table/ 4 chairs; Beautiful Stanley solid wood dining set, table & 6 chairs; Stanton Int'l sofa & loveseat; Cedar blanket chest; Bombay Co pair of nightstands; Queen Anne style furniture; Beautiful curved glass curio cabinet; Mid-century dresser; Loveseat; Hide-a-bed; KitchenAid mixer; Stressless chairs; Flat screen TVs; Thomasville headboard; Pair of wing back recliners; La-Z-Boy recliner; Pair of cream side chairs; Gray leather loveseat; Bamboo side table; Oak dresser; Sofa table: Pair of swivel chairs; Bowflex; 60" Sharp Aquos internet flat screen TV; Bose tv sound system; Weslo treadmill; Stainless steel BBQ; Recliner; Beautiful high end dining set; Smart BlueRay player; Tallboy dresser; Wood tv trays; Media center; Wall art & decor; Antique drop leaf table & chairs; Mediterranean china hutch; Sofas; Loveseats; Dining sets; China hutches; Bedroom sets; Dressers; TV stands. ET Estate Sales LLC. Friday & Saturday, 9am-5pm. New arrivals posted on Facebook Thursdays 6pm-9pm. New location: 422 E. Columbia Drive, Kennewick, near the cable bridge (next to Zips). Parking in back, off Bruneau Ave. 509-539-9775
LIGHTED GLASS HUTCH $800, excellent condition. 62
HOME DECOR & OUTDOOR ACCESSORIES, Kitchen items, gift ideas, much more. See www.AlsBigGiftshop.com
NOW BUYING QUALITY VINTAGE MID-CENTURY Modern furniture & art, also upscale, designer & contemporary furniture & decor. Call us before your garage sale or estate sale. 509-230-4648; 509-294-5735
JEAN AND PAT'S THIRFT SHOP In Reardan, WA. Opening June 3rd, 9:30am. Years of accumulation & glassware, so much to try to list. Come check us out 509-995-7218
MOVING SALE June 2nd, 3rd & 4th. Tools, household goods, furniture, lots of miscellaneous. Everything must go! 9am-5pm, 19804 W Steinmetz Ln., Medical Lake.
BIG YARD SALE Some depression glass, old newspapers & comic books, wheelbarrow, loads of firewood, fishing poles, 12' aluminum boat & newer trailer, tires with rims (mostly GM), tractor chains, FTC? snow plow, brush hog. May 22 through June 2 at the Trading Post Cabin on Aerie & Richardson, Malden, WA. 509-569-3888
ROCK SALE: SLABS, ROUGH, JEWELRY, EQUIPMENT Reasonably priced. Garage sale also. Saturday, June 3, 8am-4pm. 12119 E 9th, Spokane Valley.
$500 REWARD, NO QUESTIONS ASKED For the return of our family dog, Yorkiepoo mix. Last seen April 30th, Lynden Rd, Otis Orchards. Lost during neighbor's yard sale. 509-928-6833
INLAND EMPIRE METAL DETECTORS Open now at 12105 E. Sprague, let us help you get out & find treasures! We have a variety of detectors, tools & know how to equip you and help you hunt on land & water. We are located in the Pine Street Market at Opportunity Center on the corner of Sprague & Pines, Spokane Valley. 509-499-5254. Find us on Facebook, "Pine Street Market Boutique" Monday-Saturday, 10am-6pm Sunday, 11am-5pm
DEER PARK GARAGE SALE 5074 Casberg Burroughs Rd Friday & Saturday 8-5. Hay sqeeze 3 bottom plow, fertilizer speader, water pump, pressure tank & 150 ft of pipe, jacks, vices, tools, tool boxes, plus the rest of the stuff!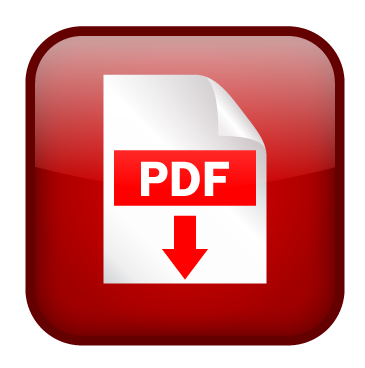 View PDF