Spokane Valley City Council Highlights
Your Connection to the City Council
We are pleased to bring you information on the City of Spokane Valley in the coming weeks and months. Our goal is to keep you informed as to the current issues and any future plans of this growing, thriving "young" city. – The Exchange
July 17, 2018...
Recently, Spokane Valley City Council established a program to recognize outstanding achievement by citizens or entities in the City of Spokane Valley. Council was pleased to salute by proclamation, Anna Priebe, the first recipient, for her successfully attaining the Girl Scout Gold Award, the highest level of Girl Scouting. Congratulations, Anna!
Lynn Kimball, Executive Director of Aging & Long-Term Care of Eastern Washington, and Art Swannack, Whitman County Commissioner, presented an overview of that agency's services to assist Council in determining if it wants to participate in an interlocal agreement with the five counties of Eastern Washington as well as the City of Spokane.
The agency helps older adults and people living with disabilities stay in their homes. Its mission is to promote well-being, independence, dignity and choice. It accomplishes that mission through providing senior services such as Adult Day Care, bathing assistance, falls prevention, group meal sites, home delivered meals, legal assistance, and minor home repair. In addition, various types of counseling such as Medicare and Public Insurance are available.
The cost of participation to the City would be $12,000 per year. Spokane Valley would have at least one seat on the agency board.
Council heard reports on applications to amend the City's Comprehensive Plan. Amendments ranged from rezoning to map changes. There were five applications. Each was considered separately for advancement to a first reading. Ordinances CPA 2018-001, 004, 005, and 006 were all recommended for approval by the Spokane Valley Planning Commission. CPA 2018-003 was not approved by the Planning Commission. However, all will advance to a first reading for Council consideration. Application numbers 002 and 007 were withdrawn from consideration prior to this Council meeting.
In 2003, the City imposed a 2% lodging tax on all lodging stays at hotels and motels in the Valley. The estimated revenue generated by that tax will be $600,000 in budget year 2019, based upon collections during 2017 and year-to-date collections in 2018.
In April 2015, the City imposed an additional 1.3% lodging tax, which when combined with a 2% Spokane Public Facilities District (PFD) causes the total lodging tax rate in Spokane Valley to reach 12%. The additional 1.3% is expected to generate just under $400,000 in 2018 and 2019 respectively. Funds from that tax are used to enhance tourism marketing, marketing and operation of special events and festivals, and operating and building tourism related facilities owned by a municipality or PFD. Other goals set by Council outline additional desired uses of those funds.
Allocation of the lodging tax funds is made by a Lodging Tax Advisory Committee (LTAC) appointed by the Mayor with Council Approval. LTAC is comprised of representatives from entities who collect the lodging tax, beneficiaries of the lodging tax allocations, and a Councilman who serves as LTAC chair.
With two new schools nearing completion, speed limit changes to accommodate those schools, at Pines and Broadway and Mission at Long, are being considered and will be addressed by Council.
Last weekend's CRAVE! Northwest festival at CenterPlace was a huge success. Actual numbers aren't in yet, but all reports are positive!
Please Join us for the Next City Council Meeting on July 24th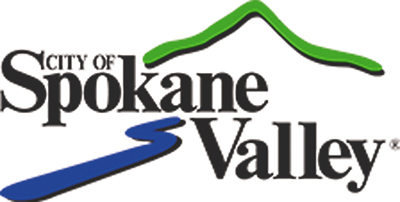 The City Council holds more formal meetings the second and fourth Tuesday of each month and holds Study Sessions on the first and third Tuesday of each month. Agendas, minutes and background materials can be found on the City's website: www.SpokaneValley.org by 5pm the Friday before each meeting.