Spokane Valley City Council Highlights
Your Connection to the City Council
We are pleased to bring you information on the City of Spokane Valley in the coming weeks and months. Our goal is to keep you informed as to the current issues and any future plans of this growing, thriving "young" city. – The Exchange
November 6, 2018...
With Veterans Day nearing, the meeting opened with a Proclamation entitled Armistice Remembrance.
Although this meeting was a scheduled Study Session, three items of business led the agenda. First was a motion to award the Argonne Road
Preservation Project, Mission to Broadway, in the amount of $674,000 to Inland Asphalt Paving Company. This project has been in process since the City received a Surface Transportation Grant of $553,600 in 2014 to build it. The City at that time would match the grant with $86,400, reaching the total $640,000. With additional work required since the initial project scoping, the total has risen to $843,151. The additional funds above the initial grant will come from City funds.
As noted in past meetings, Council has amended the City Code to provide for a Salary Commission to periodically review and recommend Council salary adjustments. Application for appointment to that commission concluded on October 30th, with eight applicants.
The Commission will be comprised of five members with one alternate who will attend meetings but only actively participate if one of the regular members was unable to do so. The Mayor appointed Bill Gothman, Steve Robertson, Chuck Simpson, Tes Sturges and Kathe Williams. Michael Moore was appointed as alternate.
Council also approved a new collective bargaining agreement between the City of Spokane Valley and Washington State Council of County and City Employees, Local 270V, American Federation of State, County and Municipal Employees. The term of the new agreement runs from January 1, 2019 through December 31, 2021. Union members voted to ratify the agreement on October 30, 2018.
Council discussed a proposed retention of a Washington DC lobby firm, Cardinal, to represent the City on federal matters such as seeking funding for our rail crossings and transportation improvement issues as they arise. Adoption of a contract, if approved, will take place on November 13th.
In the past, the City of Spokane Valley has contracted with Spokane County for hearing examiner services. That hearing examiner recently retired, and the City has encountered conflict of interest problems with the replacement examiner. Consequently, the City is proposing through an interlocal agreement with the City of Spokane to retain Brian McGinn as its hearing examiner. Mr. McGinn has served with Spokane for the past five years and has served the City of Spokane Valley in a pro-tem capacity on three occasions. All parties are amenable to the arrangement.
Council was also apprised of the Spokane Clean Air Agency's Woodstove Change-out Program. The agency's Executive Director, Julie Oliver, together with the City's Building Official, Jenny Nickerson, presented a summary of the program, how to apply for the program, and the benefits to the region by using the program.
The Lodging Tax Advisory Committee completed its deliberations on October 18, 2018 and made the following recommendations for allocating the approximately $625,000 appropriated in the City's 2019 budget. Those funds, produced from lodging taxes, are levied for use in improving opportunities for attracting clients for hotel accommodations and area restaurants.
A $275,000 deposit is made to a Lodging Tax Fund dedicated to a large sports venue or venues, or tourism facilities that generate overnight stays. The remaining $350,000 are proposed to be allocated:
HUB Sports Center: $52,000
JAKT – Crave NW: $21,500
JAKT – Farmers Market: $7,000
JAKT – Oktoberfest: $5,000
Spokane Fair and Expo Center: $55,000
Spokane Co. Parks, Rec & Golf: $35,000
Spokane Sports Commission: $108,000
Spokane Valley Heritage Museum: $5,500
Valleyfest: $12,000
Valley Cycle Celebration: $1,000
Visit Spokane: $48,000
Please Join us for the Next City Council Meeting on November 13th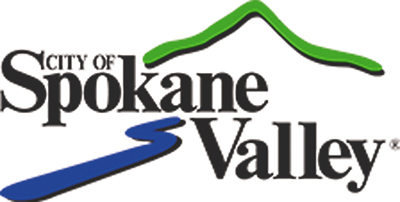 The City Council holds more formal meetings the second and fourth Tuesday of each month and holds Study Sessions on the first and third Tuesday of each month. Agendas, minutes and background materials can be found on the City's website: www.SpokaneValley.org by 5pm the Friday before each meeting.