Spokane Valley City Council Highlights
Your Connection to the City Council
We are pleased to bring you information on the City of Spokane Valley in the coming weeks and months. Our goal is to keep you informed as to the current issues and any future plans of this growing, thriving "young" city. – The Exchange
March 19, 2019

Council's Study Session opened with a presentation by the Spokane Valley Arts Council (SVAC) pursuant to an agreement between the City and SVAC adopted at Council's March 12th meeting. The agreement formalized what had been an informal understanding allowing for additional consultation on selection and placement of art pieces as well as usage of CenterPlace for SVAC fundraising.
With the agreement finalized, SVAC, per the agreement presented a report to Council on potential projects for 2020 with the intention that a consensus would be reached on what pieces would be pursued by SVAC. In addition, discussion would commence on potential locations for the piece(s) after acquisition. SVAC has ideas for three pieces which could be acquired for very reasonable prices, well within the range of the money that could be available. Also, Dr. Harken, the director of SVAC has indicated he would donate a piece from his personal collection.
In July 2015 the City was notified by Washington State Department of Ecology that it had been selected for a Stormwater Financial Assistant grant contingent upon funding. However, in 2016 the City was notified that the State Legislature had delayed funding the grant for lack of funds. That problem was solved in 2018, when funding was restored.
The City will use the funds from the DOE grant to supplement its Stormwater Utility Drywell Retrofit Program. That program retrofits existing drywells with pretreatment, basic treatment, and enhanced treatment facilities. These facilities provide varying levels of water quality treatment and long-term maintenance benefits. The affected facilities include but are not limited to catch basins, infiltration trenches and bio-infiltration swales. The retrofits will be incorporated into pavement preservation projects or stormwater projects as prioritized. Total project cost is $910,000. DOE's share is $682,500; City share is $227,500.
At a previous Council meeting, a member asked that a history of the Mayor's Ball be placed on the agenda for Council consideration. Previous Mayor's Ball occasions were neither funded by the City nor did City Staff participate in the organization. After a brief discussion, it became apparent that the issue was not properly on the meeting agenda.
At the last Council meeting on March 12, during the Advanced Agenda portion, it was noted that both house and senate bills entitled 'Encouraging Investments in Affordable and Supportive Housing' were moving through the legislature. The legislation would enable county and city governments to implement a local sales tax of up to .02%, of which .1% would be a new sales tax which would qualify that municipality for a .1% credit from existing state sales tax revenues. The funds would go, as the title indicates, toward subsidizing low and no-cost housing. In essence, the municipality would have to increase its sales tax to qualify to receive a sales tax rebate. The requirements to 'qualify' get rather convoluted thereafter. Council didn't indicate an interest in pursuing the issue further.
Looking ahead to the March 26th Council meeting, there will be an administrative report on Regional Homeless Funding. This highly controversial issue is surrounded by misinformation. The report is intended to clarify the City's contributions to regional efforts as well as define areas in which the City is working to find a solution.
The State of the City address is happening on Friday at CenterPlace at 11:30am. Although the event is sold out, there are usually vacancies if you're interested in going.
Please Join us for the Next City Council Meeting on March 26th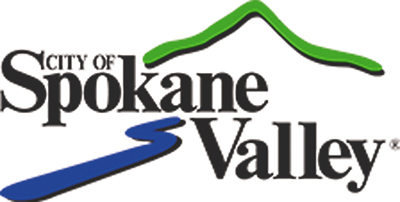 The City Council holds more formal meetings the second and fourth Tuesday of each month and holds Study Sessions on the first and third Tuesday of each month. Agendas, minutes and background materials can be found on the City's website: www.SpokaneValley.org by 5pm the Friday before each meeting.