Spokane Valley City Council Highlights
Your Connection to the City Council
We are pleased to bring you information on the City of Spokane Valley in the coming weeks and months. Our goal is to keep you informed as to the current issues and any future plans of this growing, thriving "young" city. – The Exchange
September 19, 2017...
In this, the last meeting held in the old City Hall, Council heard oral presentations from 24 applicants for the City's Outside Agency Funding.
Since its incorporation in 2003, the city has provided partial funding for local economic development and social service agencies. Through this application process, the City is essentially contracting for services that it might otherwise directly provide, but has no provision to do so. These services include economic development and support of the poor and infirm (as allowed by the State Constitution).
The City has set aside $150,000 to assist the successful applicants, and has included that amount in the 2018 proposed budget. The City received requests from 24 agencies ranging from $500 to $100,000. The aggregate of the grant requests totaled $770,025.
Each agency was invited to make a five-minute presentation describing the services it provided and its need for funding. Funding awards will be announced at Council's October 24th meeting.
The methodology for awarding funds has been the same since 2013. The process includes: requiring applicant agencies to submit written application materials as well as a verbal presentation to City Council.
Councilmembers will deliver their individual recommendations for how much funding each agency should be awarded to the Finance Director. A Councilmember may not suggest awarding an amount to an applicant that is greater than the applicant's requested amount. The total aggregate award amount recommended by each Councilmember should equal the budgeted $150,000.
The Finance Director then prepares a summary of Council's recommendations, including the number of votes received by each agency and the average of the seven individual award recommendations. Agencies that receive four or more Council votes will be awarded the average of the Council's recommendations. Agencies with fewer than four votes will not be considered for funding in this award cycle.
Any recommended awards to agencies that received three or fewer votes will be added together and distributed evenly among the remaining agencies. The distribution will be a simple arithmetic average of the total amount remaining to be awarded, divided by the number of agencies receiving seven votes.
After the Council meeting adjourned, work continued to finalize the move from the current building. Several business functions commenced in the new City Hall on Monday, September 19th. Final vacation of the old City Hall will be complete by week's end.
A formal opening of the new City Hall is planned for Saturday, October 14th, commencing at 9:30am. The public is cordially invited.
Please Join us for the Next City Council Meeting on September 26th.
September 12, 2017...
In the next-to-last meeting to be held in this City Hall, the meeting opened with special recognition of Rosalee Jones and Douglas J. Sather for their long and dedicated service (48 and 50 years respectively) to scouting by the Grizzly District of the Inland Northwest Council.
September 17th-23rd was proclaimed Constitution Week by Mayor Higgins on behalf of the Spokane Valley City Council. The week is set aside to recognize the uniqueness of our Constitution and educate all of us on the importance of that document to our way of life.
The Public Comments section of the agenda drew several observations on parental rights focusing on, but not limited to, vaccination of children. The issue stems from the recent outbreak of mumps in area schools which triggered a removal from those schools of children who were not vaccinated against mumps. Additional problems arose when scant provision was made for continuing the excluded children's education.
In other business, Council approved the City Manager's executing an agreement with Argus Janitorial for janitor services at City Hall ($76,945), Police Precinct ($31,399) and Maintenance Shop ($1,041), totaling $109,385. The contract runs for three years, terminating December 31, 2020, with three one-year extensions at the option of the City. A separate janitorial contract for CenterPlace is currently in effect until April 30th, 2019, with ISS.
Local Red Cross manager, Megan Snow, presented a Red Cross program entitled 'Be Red Cross Ready.' The program is designed to provide instruction on preparing an individual or family for unexpected events. There are two parts to the program:
1) Get a kit; essentially a go-bag. It should include such items as water, one gallon per day per person (3-day supply for evacuation, two-week supply for home), among other important items.
2) Make a plan. Discuss with your family what to do in case of emergency, i.e. where to meet, etc.
Further detailed information can be found at the American Red Cross Safe and Well Website.
Council will be taking up an ordinance adopting 2018 property tax levy on October 10th. State law requires that the City pass an ordinance establishing such a levy. This levy does not include the 1% increase allowed by State law. This will be the 9th year the City of Spokane Valley has not taken that tax increase.
A consultant was retained by the City to determine its retail trade areas, analyze demographics and retail demand, then develop a strategic work program to improve area retail activities. That study resulted in a retail improvement strategy identifying actions to enhance the City's offerings of neighborhood-oriented and locally owned retail and dining options. The next step is to retain a retail recruiter to define and further enhance the City's retail offerings.
The City staff is currently engaged in moving into the new City Hall. Plans call for the move to be completed by September 20th. If you're intending to transact any business with the City of Spokane Valley, all services will be housed in the new City Hall at 10210 E. Sprague Avenue after September 18th, and will be open for business at that location.
SPECIAL NOTE: You are invited to a DEDICATION and OPEN HOUSE on Saturday, October 14th, from 9:30am to 2:00pm. A brief opening ceremony will be followed by the new building being open to visitors.
August 29, 2017...
Spokane Valley's City Clerk, Christine Bainbridge, was recognized as becoming Washington State's first Athenian Leadership Society Fellow. The honor is given under the auspices of the Washington Municipal Clerks Association for achieving ten Athenian Dialogues. Dialogues are conversations in which clerks share their experience and understanding as it relates to their public leadership role.
Council approved a resolution requesting and urging the Washington State Legislature to adopt a solution to the Washington State Supreme Court's Hirst decision that addresses the negative impacts resulting from that judgement.
Mike Basinger, Economic Development Manager, and Leslie Brassfield the City's new Economic Development Specialist, updated Council on the City's efforts in the areas of business and economic development. They reviewed the plans created by Atlas Advertising to produce a comprehensive economic development marketing strategy whose goal was to increase permit numbers and make the city the first choice for residential and business relocations.
Ms. Brassfield presented samples of ads that have been run, plans and implementation of social media projects, and coordinated efforts with partners such as Visit Spokane, GSI and the Spokane Valley Chamber of Commerce. The marketing plan also includes digital marketing and an economic development website, together with community engagement.
In a discussion on parental rights on unvaccinated students during an outbreak at school, it was pointed out that in the recent 'outbreak' of mumps where several unvaccinated children were sent home, there were no provisions made for the children's continuing classroom education. The Washington State Board of Health produces the vaccination schedule. A student's parents may claim a medical, philosophical, or religious exemption for some or all required vaccines. However, in the event of an outbreak, the local health officer has the authority to exclude all unvaccinated and under-vaccinated students from school.
In Spokane County, the health officer is the physician appointed to lead the Spokane Regional Health District. The District's policy is to declare an outbreak when there are two or more confirmed cases within the same building. Once an outbreak occurs, the health officer "shall take all appropriate actions deemed to be necessary to control or eliminate the spread of the disease."
That order is contrasted with the constitutional direction that "It is the paramount duty of the state to make ample provision for the education of all children residing within its borders………." The dilemma appears to be only resolved by legislative action.
City Manager, Mark Calhoun, presented a revised legislative agenda; revised after consultation with our 4th District Legislators and the City's lobbyists. Foremost among the prioritized items was the BNSF rail crossing at Barker and Trent.
That project is roughly estimated at approximately $20 million. While there is a general impression that no funds have been raised toward the total project cost, the City has actually accumulated a significant amount for the project.
So far, a $720,000 Federal Earmark, $2.209 million City Earmark from real estate excise tax, $1.421 million City Earmark from its general fund, $1.5 million garnered by our state legislators and a Freight Mobility grant of 20% of the project cost. The total then is $5.850 million of accumulated cash plus the Freight Mobility grant of 20% (20% of $20 million=$4.0 million); totaling a loose estimate of $9.86 million, an indicator of the serious intent of the City to complete the project.
The Open House for the City's new City Hall has moved from October 7th to a date to be determined.
August 22, 2017...
Fourth Legislative District State Legislators, Senator Mike Padden and Representative Bob McCaslin, met in special session with Spokane Valley City Council members to discuss the recently ended legislative session and exchange ideas for a legislative agenda for the upcoming session.
Later, Senator Padden, Representative McCaslin and Representative Matt Shea joined the regular Council meeting where they were the recipients of a proclamation commending them on their exemplary service on behalf of the City of Spokane Valley. The close working relationship between the City Council and our legislators has proved very beneficial.
They have actively led negotiations on water issues fostering review and discussion on accessibility. They secured funding for Appleway Trail amenities such as a restroom, additional plantings of decorative vegetation, a drinking fountain and benches. They acquired significant funding for design work on the Barker Road/Trent rail crossing. And, they worked very hard to retain the allocation of state-shared revenues, so important to funding our City's services.
Council authorized the City Manager to execute a contract with David Evans and Associates, Inc. in the amount of $172,535 for Phase 1 of the Barker Road/BNSF Grade Separation Project. Phase 1 will analyze the five potential sites for the crossing, arriving at a recommended choice. Project funding will be from available federal and state grant money.
The analysis is planned to take about four months, which potentially could be in time to include that information in a new grant application for federal assistance. The estimated costs of the five options range from $8 million to $20 million.
The City's snow removal program, which was scheduled to be an action item on the agenda, was removed to enable addition consideration of suggested modifications. That issue will be on a future agenda.
Chelsea Taylor, the City's Chief Financial Officer, presented the second look at the 2018 Budget. Recurring revenues for 2018 are estimated to be $42,958,900 or 3.61% greater than the 2017 amended budget of $41,462,500.
The 2018 recurring expenditures budget estimate is $40,891,379, which is $742,677 or 1.85% greater than the 2017 appropriation of $40,148,702. The 1.85% exceeds Council's target of 1% growth in expenditures, but can be attributed to an unexpected increase in medical insurance costs. The limited increase remains within acceptable limits under the circumstances.
On a positive note, budgeted recurring revenues currently exceed recurring expenditures by $2,067,521.
Mike Stone, City Parks Department Manager, reported that the City is the recipient of a gift from Bert J. Porter in memory of Bert O. and Ruth Porter of Veradale. The gift is in the amount of $34,223 and will be used for shade structures and benches at the Valley Mission Dog Park, as well as a shade structure at Greenacres Park. Discovery Playground will receive a giant chair to replace the dinosaur whose eggs persisted in going missing.
There will be no Council meeting on September 5th. The City Hall Open House, tentatively scheduled for September 30th, may be delayed by one week.
August 15, 2017...
As the days of occupying the current City Hall wind down, excitement grows about the impending move to the new City Hall. Various departments will begin an echeloned move shortly, with the entire staff completing the move into their new home by September 30th.
You might want to put a marker in your calendar for September 30th, because that tentatively is the day scheduled for an open house at the new City Hall. A brief dedicating ceremony will take place that morning, with an open house to follow into the afternoon. Be watching for the formal announcement.
This past Council meeting was a Study Session commencing with a report on the recent CRAVE! NW event at Center Place. Not only was the affair very successful, it also generated an estimated 235 hotel room nights. Chefs from across the country, especially the northwest participated, lending an upscale theme for what is planned to be a recurring affair. The event is already booked for July 12-18, 2018, at Center Place.
In other business, Council voted 4-3 to move forward to a first reading with a proposal to allow farm animals in urban residential areas. Four Council members advocated for the proposal on the basis that having farm animals in their yard was a basic property right. Three Council members disagreed, citing the City's inability to enforce the rules for animal keeping as well as disruptions in the neighborhoods.
In a memo to Council, Ms. Pat Munts, Small Farms and Acreage Coordinator from the WSU Spokane County Extension office, recommended that anyone choosing to possess an animal allowed under the revised rules be required to get certified by WSU Extension to have the animal(s). She states, "The reasoning is that a lot of the people who want these animals have little or no experience with them. Even folks who grew up on farms don't have the experience with dealing with the animals in the close quarters of an urban environment……."
In another 4-3 vote, Council moved to advance to a first reading a proposal to allow shipping containers to be used for storage buildings on residential property. Proponents argued once again that this is a basic property right and such use is no different than if the resident purchased a prebuilt out building or caused one to be built. Opponents cited the unsightly use in industrial sites as well as concern that such buildings would be used for residences, with the City having no ability to enforce its code.
Council also moved forward to a first reading an agreement for allocating shared costs in a contract with the County for Public Defender services. Past allocation estimates left the City in a deficit position when the 'settle and adjust' computations were subsequently made of actual expenses. This new allocation system should mitigate the cost differences generated under the old system.
Somehow the City of Spokane Valley found its way onto a Department of Justice list of cities that had declared themselves to be 'Sanctuary Cities." Council authorized the Mayor to send a letter to the U.S. Attorney General advising him that Spokane Valley was not a sanctuary city. City Resolution No. 16-001, accompanying the letter, states quite the opposite; that it is indeed NOT a sanctuary city, and further requests that Spokane Valley's name be removed from that list.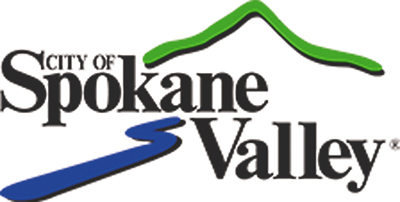 The City Council holds more formal meetings the second and fourth Tuesday of each month and holds Study Sessions on the first and third Tuesday of each month. Agendas, minutes and background materials can be found on the City's website: www.SpokaneValley.org by 5pm the Friday before each meeting.
Contact City of Spokane Valley:
10210 E. Sprague Ave.
509-921-1000
SpokaneValley.org