Spokane Valley City Council Highlights
Your Connection to the City Council
We are pleased to bring you information on the City of Spokane Valley in the coming weeks and months. Our goal is to keep you informed as to the current issues and any future plans of this growing, thriving "young" city. – The Exchange
March 13, 2018...
Council was pleased to present a Proclamation of Appreciation to retiring SCRAPS Director, Nancy Hill. In her years of dedicated work, she not only offered invaluable service to Valley citizens, she provided a safe and caring habitat for animals. Council wishes her well in her retirement.
In an Administrative Report on the Barker/Trent rail crossing, Council heard a detailed presentation on the process leading up to the selection of what has become known as Option #5. That option calls for an elevated overpass over the BNSF rails that cross Barker that gradually drops down to a roundabout on Trent Avenue. The estimated cost of the project is $19 million.
Five other options were examined with estimates ranging from $11 million to $45 million. An option calling for a diamond shaped interchange, a plan carried from a prior "Bridging the Valley" concept was of particular note. That was the $45 million option.
In a departure from normal form, public comment was taken on an Administrative Report after City Staff and consultants made their presentation. Senator Mike Padden led off the discussion expressing concern that insufficient citizen input had been taken, and that the safety features of a roundabout hadn't received enough scrutiny. Other comments were generally favorable toward the concept, with emphasis on business development in the City's northeast industrial zone.
Another informational meeting covering the proposed plan and inviting public comment is scheduled for Friday, March 16th, at 7:30AM in Council Chambers at City Hall. The meeting is open to the public.
In other business, Council passed an ordinance covering small cell deployment in the Valley. Current wireless transmissions are provided via antenna arrays located on private property usually placed on existing structures such as tall buildings or water towers or attached to large 'monopoles.' Such an antenna array delivers signal to a large area, but as the distance increases from the pole, the signal gets weaker and becomes less reliable.
To address the problem, telecommunications providers have developed technology to boost the signal within a signal area. This technology is referred to as "small cell" technology. Federal and state law has recently changed to accommodate placement of small cell units. This will bring the City in line with state and federal law. Council action moves its proposed ordinance addressing small cells placement in the City to a second reading.
In June of 2017, the City participated in a partnership sponsoring CRAVE!, a food and beverage event, with the intent to include it in its inventory of community events. CRAVE! proved to be very successful, attracting chefs and other professional participants to the four-day event. CRAVE! 2018 is moved to July 12-15, 2018 at CenterPlace to take advantage of more favorable weather, since parts of the event occur outdoors.
Last year the City contributed $50,000 to help get CRAVE! started. This year, the Lodging Tax Advisory Committee will contribute $30,000, reducing the City's contribution to $20,000 from its Economic Development marketing funds. The attendance goal for 2018 is 4,000.
Please plan to attend the Friday morning Special Council meeting for more information on the Barker/Trent rail crossing; 7:30AM in City Hall.
Please Join us for the Next City Council Meeting on March 20th.
March 6, 2018...
In 2010 the City of Spokane Valley initiated a false alarm program designed to reduce the number of false alarms, improve police response times, increase officer safety, and create time for more proactive policing. The City's Municipal Code states, "Causing police to engage in a false alarm response constitutes an appropriation of public police services for private purposes and is subject to a cost recovery fee."
The City suspended the false alarm reduction program while an in-house program and database were developed. That program is scheduled to restart on March 15th. Council voted to advance the amended ordinance to a second reading.
In May of 2017, Council approved a six-year Transportation Improvement Plan for traffic improvement throughout the City. Projects such as the Barker Road/BNSF rail crossing, Sprague Avenue preservation, Evergreen resurfacing, and Appleway Trail improvements were on a list totaling an estimated $12,561,000. The City's match would be $5,083,000. The amendments presented for 2018 projects will update the costs, carry over projects not completed, and add new projects. Those total project costs are now $21,212,000 of which the City would match $7,721,000 for projects undertaken in the ensuing six-year period.
Between 2012 and 2016, the intersection at Pines and Grace had 41 reported collisions. Most of those involved vehicles attempting to make a left turn from Pines onto Grace. The City is commencing a project which will widen Pines to the east from a four to a five-lane section, adding a center turn lane. Sight distance will be improved by altering fencing, signs, and walls along the west side of Pines both north and south of Grace. The entire section of Pines will be shifted slightly to the east for better visibility. The project will take about five weeks and will be completed before school starts in the fall.
Council's goals for 2017 were:
1. Continue to work with legislators, both federal and state, for financial assistance for the Barker Road and Pines Road Grade Separation projects.
2. Develop a strategic plan for financing and completion of all grade separation projects.
3. Continue and expand, where possible, economic development efforts.
4. Pursue a sustainability plan for the City's Street Preservation program.
5. Continue the ongoing process to develop long-term solutions to controlling the costs of public safety while better serving the community.
6. Pursue financing for Brown's Park, Balfour Park and Appleway Trail amenities.
In a review of how successful the City was in achieving those goals, Mark Calhoun, City Manager announced that the City has today been awarded a $9 million grant for the Barker Grade Crossing by the federal government. Word was received from the offices of Senators Murray and Cantwell, and Representative McMorris-Rodgers. The additional funding finalizes the capital required to construct the grade crossing. Once discussions with BNSF are concluded and the engineering for the project is concluded, work can commence.
Other accomplishments include a ten-year garbage collection contract at no additional cost to customers while providing $1.5 million for residential road preservation; a new five-year police contract; further progress on Appleway Trail's extension from University to Corbin; and completion of Spokane Valley's new City Hall.
Please Join us for the Next City Council Meeting on March 13th.
February 27, 2018...
March was proclaimed Developmental Disabilities Awareness Month to start the evening's formal meeting. Council then unanimously passed Ordinance 18-003, covering the Federal Highway Administration's request to update the Maintenance Chapter (Chapter 10) of the City's Street Standards to ensure that infrastructure funded with federal money is adequately cared for. The ordinance also removes references to Future Acquisition Areas which are areas that the City might reserve for future growth, but may never be used.
Ordinance 18-004 was also unanimously passed. That ordinance clarifies what constitutes a 'legal lot' in the City of Spokane Valley, and adds language to allow development of a non-legal lot by an "innocent purchaser." The ordinance also sets out criteria for development on a non-legal lot, eliminates additional width requirements for corner lots, and modifies minimum requirements for border easements allowing the City to determine the required border easement or right-of-way width up to 15' maximum.
In unanimously passing Ordinance 18-005, Council reauthorized the City's participation in Spokane Housing Authority. The Authority is a joint housing authority established to provide safe, sanitary, and affordable housing opportunities to low to moderate income and senior citizens. No City staff or funds are used in Authority business.
Council was presented with options for solving a problem encountered in a funding shortfall for the Evergreen to Sullivan segment of the Appleway Trail. In the planning, prior staff neglected to include important elements such as crossing lights where the trail crosses wide streets like Evergreen and Sullivan. The solution reached was to defer commencing work on the University to Balfour segment until plans for a library are closer to fruition, using those funds to cover the funding shortfall on the Evergreen to Sullivan project. Council unanimously voted to pursue that plan.
The Washington State Freight Mobility Strategic Investment Board (FMSIB) has issued a call for projects for its grant consideration. Those funds are usually awarded as a percentage of a project cost based on freight moved through the project area. The City has identified concrete reconstruction of the Indiana to Montgomery section of Argonne Road as one potential project. Widening of Barker Road from State Route (Trent) to the Spokane River is the other project for which the City intends to apply for FMSIB funds. Both projects have been on the City's 6-year Transportation Improvement Plan.
In June 15-18, 2017, the City partnered with Vision Marketing and Adam Hegsted to host CRAVE!, a multi-day food and beverage event at Center Place. The event will be held once again in 2018; this time in July to take advantage of better weather and improvements that are planned for Center Place. July 12-15 will be the dates for CRAVE! 2018. In 2017, the City sponsored the event with $50,000 to help launch the event. Part of that amount was rental on Center Place. The City's investment was made with the idea that CRAVE! would be a catalyst for attracting other such events to the City as well as creating lodging opportunities and retail draws.
Advance ticket sales are progressing strongly, and the City's Lodging Tax Committee has awarded $30,000 to assist this year's event. Thus CRAVE! has asked the City for $20,000 in sponsorship funds. It is the City's intent that CRAVE! will be self sufficient in funding within five years.
Please Join us for the Next City Council Meeting on March 6th.
February 20, 2018...
Opening the meeting was paused to remember Myrna Gothman who passed away on February 18th. Myrna was the wife of Bill Gothman, a long-time member of City Council. It was a rare evening when she wasn't in the audience at a Council meeting. She will be missed.
Council moved proposed Ordinance 18-005 to a second reading. The ordinance re-authorizes the Joint Spokane Housing Authority, established to provide affordable housing opportunities within Spokane County, including several in Spokane Valley. The proposed ordinance includes modifications to enable the Authority to more efficiently conduct its business.
Mayor Higgins, having received notice that one of the previously appointed City representatives to the Health District Board was unable to continue, appointed Arne Woodard to fill the vacancy.
In an administrative report, Council was presented an update on the Saltese Floodplain. The floodplain is a possible area for discharge of reclaimed wastewater from the County treatment facility. That reclaimed wastewater is currently discharged into the Spokane River, but should the County be unable to continue that practice, it would have to find an alternate place to discharge.
In the unlikely event that the Saltese Floodplain had to be used as a discharge point, that water would have to be piped there, where it would be allowed to flow into an historic lake bed from which the excess water would move downstream to finally empty into Shelley Lake. Before such an occurrence, FEMA (Federal Emergency Management Agency) would have to approve the program, which in the past has proven to be a lengthy process.
The City follows state and federal guidelines to classify city streets according to existing function and purpose as well as planned future traffic conditions and functions. This process allows city-maintained streets to be planned, designed and constructed to accommodate appropriate traffic volumes, modes, and speeds.
In the past 10 years, the City has submitted five reclassification applications to the Federal Highway Administration via the Washington State Department of Transportation. These reclassifications enabled efficient allocation of maintenance and construction resources according to traffic volumes, speeds, and land access conditions. Currently the City's four road classifications are: Principal Arterials, Minor Arterials, Collectors, and Local Access. From these classifications, maintenance plans, traffic evaluations, grant applications, and future transportation plans are based.
Sprague Avenue between Sullivan and Corbin will be resurfaced this summer. Total estimated project cost is $1,977,273, which will provide for 2.5 inches of hot mix asphalt, updating pedestrian ramps, making stormwater drainage improvements and modifying the signal system at the Flora Road intersection. Paving will be done at night to minimize business impacts; bus stops may be temporarily relocated, and intersections at Flora, Conklin and Corbin may be closed or restricted. Construction is slated to start around June 18, with completion projected for mid-August.
After lengthy discussion, Council reached consensus to move ahead with a sidewalk project on the north side of Wellesley Avenue between McDonald and Evergreen. Although the updated estimated cost is approximately $129,000 over the original estimated cost of $447,000, Council moved to maximize the construction standards, incurring the extra cost to ensure the safety of children walking to school.
Please Join us for the Next City Council Meeting on February 27th.
February 13, 2018...
Twice each year Council meets in a workshop format, where plans are formulated, strategies are discussed, and results are reviewed. Tuesday was the first of such meetings, it being our Winter Workshop.
The meeting commenced with a report from our governmental affairs consultants in Olympia. This year's City legislative agenda includes opposition to recreational home-grown marijuana, opposition to SB 5598, visitation rights for non-parent relatives and support for enhancing local authority to address abandoned/foreclosed homes.
A function of road preservation and maintenance and the three primary accounts and the purpose of each was the focus of a round table discussion. Fund 101, Street Operation and Maintenance, funded by gas tax and phone tax, is used for repair of potholes, crack seal, snow removal, etc. Fund 303, Street Construction, is funded by outside grants and property tax for construction of new roads and reconstruction where needed. Fund 311, Pavement Preservation, is funded by grants, general fund ($1 million), road wear fee and property tax, is used for grinding and overlay on roads requiring less aggressive repair.
With the failure of the telephone tax to provide the consistent, long term revenue intended by its passage, and the fund used to augment the ensuing shortfall being exhausted, Council recognizes the pressing need for action to shore up those revenues to maintain our streets in their current condition.
A report on completion stages of the various segments of Appleway Trail ranged from finishing the enhancements on the University to Pines and the Pines to Evergreen segments, to plans for Evergreen to Sullivan and Sullivan to Corbin. Discussion included suggestions for eventually connecting Appleway Trail to Centennial Trail by crossing over Flora, and perhaps extending the Trail west to eventually connect to the Dishman Hills recreation area.
City Manager, Mark Calhoun, once again explained the need for the 50% reserve balance in the City's operating revenues. That balance is maintained to enable the City to cover its cash flow needs as it awaits funds from its primary sources of income: sales tax and property tax. Property taxes are paid from the county two times a year. Sales taxes, collected by the state, are paid with usually a one-month delay from collection. And, when the city embarks on a project that will be funded with grant money, it must cover any up-front costs pending reimbursement. So, cash flow becomes an issue of timing. To avoid having to borrow, the City maintains a cash reserve to cover those revenue pauses and/or temporary shortfalls.
A report on upcoming projects on the pending list for the city included such varied items as: Barker Road Rail Crossing, Pines Road Underpass, reconstruction of Euclid Avenue after sewer installation, bus stops and pedestrian crossings on Indiana Avenue, Barker Road corridor improvements, and Balfour Park development to name a few. These are projects to which the city has committed futureattention.
Council heard an economic analysis report on Valley tourism related venues and events together with a discussion on Lodging Tax distribution. The topics are intertwined insofar as funding and event timing are concerned. The need for events to draw visitors in addition to our existing event portfolio is recognized as a project needing attention.
With the legislature in session and those folks having a different view of state priorities besides being in a rush to end and leave Olympia on time, the old saw: "No man's life, liberty, or property are safe while the legislature is in session", is truly applicable.
Please Join us for the Next City Council Meeting on February 20th.
February 6, 2018...
Council passed Ordinance 18-003 Amending Street Standards to a second reading. State law requires cities and counties to adopt uniform definitions and design standards for municipal streets and roads. When it incorporated in 2003, Spokane Valley adopted the existing county standards. In 2009, the City adopted its own set of standards.
The Federal Highway Administration has requested that standards be updated to ensure that infrastructure funded with federal funds is adequately cared for, as well as addressing changes to implementation of their Standards. The adopted amendments also encompass changes to the City's own organizational structure.
In a companion ordinance, the City's Subdivision Regulations were also moved to a second reading. The draft regulations generally include items such as: Clarification of what constitutes a "legal lot" and outlines how an "innocent purchases" might develop a "non-legal lot."
Additional width requirements for corner lots were eliminated, as was the requirement for a minimum 15-foot border easement allowing the City to determine the border easement or right-of-way width up to a maximum 15 feet. The proposal also eliminates "future acquisition areas" which were set-asides where the City might at some future date acquire a right of way, but left the property in limbo awaiting such action.
The contracts for Street Maintenance and Street Sweeping were approved for one-year extensions. Next year, each will be up for one final additional year before the contracts come up for re-bid.
The Spokane Housing Authority is established under state law to provide affordable housing opportunities within the Spokane County region. Spokane Valley has two representatives on the board as does the City of Spokane and Spokane County. There is one other member who represents the participants or beneficiaries of SHA services.
The SHA Joint Ordinance under which the Authority functions needs to be updated to accommodate changing housing conditions, to offer more flexible rules under which to operate as well as allowing for a more expeditious method of appointing the at-large board member. Council reached consensus on moving the proposal to a first reading.
Difficulty in filling the ranks of police officers called for under the City's contract with the Sheriff's department is prompting a proposal for an experimental pre-Law Enforcement Academy program. There is a backlog of applicants for the Law Enforcement Academy which is located on the west side of the state. The current Academy is an 18-month training program followed by additional time for on-the-job street training. The delay between hiring, getting the new recruit to training, then actually allowing the newly trained officer into service is causing retention problems. Recruits are being pirated by other jurisdictions who can get the trainee into service faster. The plan is to provide local training via our own academy which would be monitored by Washington State University enroute to possible accreditation as an east-side academy.
Once again, a discussion on the identification features of the City's police vehicles was on the agenda. The City has more than one color of police patrol cars. In addition, other cars are unmarked. Those are usually used by detectives and supervisors. After a lengthy session on colors and methods of marking, Council settled on future vehicle purchases being white. Distinctive blue vinyl trim wrapping will be applied here in the City.
There will be a Winter Workshop next week, February 13th, from 8:30AM to 2:30PM in City Hall. There will NOT be a Council meeting that evening.
Please Join us for the Next City Council Meeting on February 13th.
January 30, 2018...
Council adopted an amendment to the Waste Management garbage pick up contract which will allow a solid waste collection street wear fee to be collected to offset the impacts associated with maintenance and preservation of streets impacted by solid waste services.
The fee will collect an estimated $1.4 million which will be limited to "….contract administration, solid waste planning and management, and street preservation and maintenance."
These funds are available from a differential in the collection rates commencing April 1, under the new contract for garbage collection, and the current expiring rates. By capturing the differential, the proceeds will be applied primarily to road maintenance and preservation which will partially offset the need for additional funding for those purposes in the future. This is accomplished with little noticeable difference in current garbage collection bills.
In other business, Council agreed to move to a first reading of Code Text Amendment that is intended to mitigate problems arising from inconsistencies with current City Code and Development Regulations updated in 2016. The amendment addresses non-legal lots and innocent purchasers as well.
Non-legal lots are created when a lot is sold by deed. State law dictates the process by which a lot can be created. If the process is not followed, the lot becomes a non-legal lot and the city is prohibited from issuing permits for development.
An innocent purchaser happens when a lot is purchased from a seller who unknowingly has created a non-legal lot. The buyer, ignorant of the lot's status, attempts to develop the property, but can't.
The proposed amendment would allow development if that development doesn't adversely affect the public interest. Public interest is further defined in the amendment.
Council also agreed to move forward with Phase 2 Consultant Design Contract with David Evans and Associates. This is the second part of an August 2017, action by Council approving the project design in two phases.
The preferred alternative from six proposals was option #5, which calls for elevating Trent Avenue (State Highway 290), by 10 feet, and elevating Barker Road by approximately 32 feet where it passes over the BNSF rails to Trent.
The junction at Barker and Trent will be a two-lane roundabout. Barker road will have limited use during construction, which should take 18 to 24 months to complete. The project will leave in place the two BNSF bridges over Wellesley Avenue. Total estimated project cost is $19 million, of which nearly $16 million has been raised.
Council also agreed to move contracts for street maintenance and street sweeping forward for consideration.
On February 13th, Council will hold its Winter Workshop. The meeting will be in Council Chambers commencing at 8:30 AM. There will be no regular council meeting that evening.
Please Join us for the Next City Council Meeting on February 6th.
January 16, 2018...
Last week Council passed two ordinance modifications dealing with nuisances and unfit dwellings to a second reading. These revised ordinances added provisions to deal with chronic (repeat) nuisance properties, such as drug houses, squatters, accumulations of garbage, health and safety hazards, etc. Both ordinance revisions were passed unanimously.
The City has remedies for abatement of unfit dwellings, but cost recovery is limited under State law. State law does, however, provide an option to maximize abatement cost recovery on unfit dwellings, buildings, and structures. The adopted code revision is designed to take advantage of that provision.
Council authorized the City Manager to award the bid for Appleway Trail section, Sullivan to Corbin, to Wm. Winkler Company. The contract will provide for the basic trail plus furnishing and installing a restroom facility. Total project cost is $1,972,690 plus applicable sales tax.
With the Hirst decision by the State Supreme Court, and five bills pending in the Legislature to attempt to address various facets of that decision and the resulting discord in property development, Council heard a presentation by Spokane County Water Resources Manager Mike Hermanson on water banking and how the system works.
Water banking is intended to reallocate water levels that are purported to be reduced by the addition of other wells. This appears to be a one size fits all solution to a problem that may or may not exist, and varies from place to place. Focus is on a possible legislative solution.
The City of Spokane Valley, in recognition of the long and outstanding service of Mike Dempsey to the City as its Hearing Examiner, issued a Proclamation of Appreciation to him. Mr. Dempsey has served in that capacity for the City as part of the contract with the County for his services since its inception in 2003.
The City maintains an Intelligent Transportation System (ITS) to connect City traffic signals to the Washington State Department of Transportation I-90 ITS trunk line, the Spokane Regional Transportation Management Center and to provide redundancy to the City's signal system. Discussion of the system centered on budget ($499,845), need for all the addition to the system, and problems thus far encountered in attempting to complete the project modification, creating over-budget projections.
A pavement preservation project on Argonne Road from Broadway, north to Indiana with an expected cost of $640,000 was discussed. The project is part of a six-year Transportation Improvement Program that includes portions of roadway that have been improved, reducing the need for funding. Plans include returning a portion of granted funds for the section(s) that don't need to be resurfaced.
Council was presented information on the process to annex. Legal authority, requirements, and available methods of annexation were discussed. Unincorporated land contiguous to Spokane Valley may be annexed into city limits through 1) Voter initiated election; 2) City Council initiated election; or 3) Direct petition. Reasons for annexation are numerous, such as: offering a voice in local government, lower utility rates, services, etc. Reasons against annexation include: avoidance of city regulations, don't want to live in a city, business reasons.
PLEASE NOTE: There will not be a City Council meeting on January 23rd. Council members will be attending an Association of Washington Cities meeting in Olympia.
Please Join us for the Next City Council Meeting on January 30th.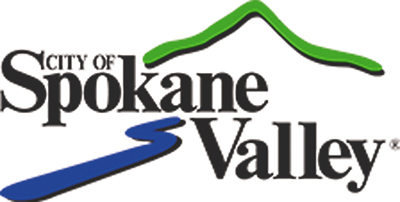 The City Council holds more formal meetings the second and fourth Tuesday of each month and holds Study Sessions on the first and third Tuesday of each month. Agendas, minutes and background materials can be found on the City's website: www.SpokaneValley.org by 5pm the Friday before each meeting.
Contact City of Spokane Valley:
10210 E. Sprague Ave.
509-921-1000
SpokaneValley.org