Sportsmans Warehouse Braggin' Board & Fishing Report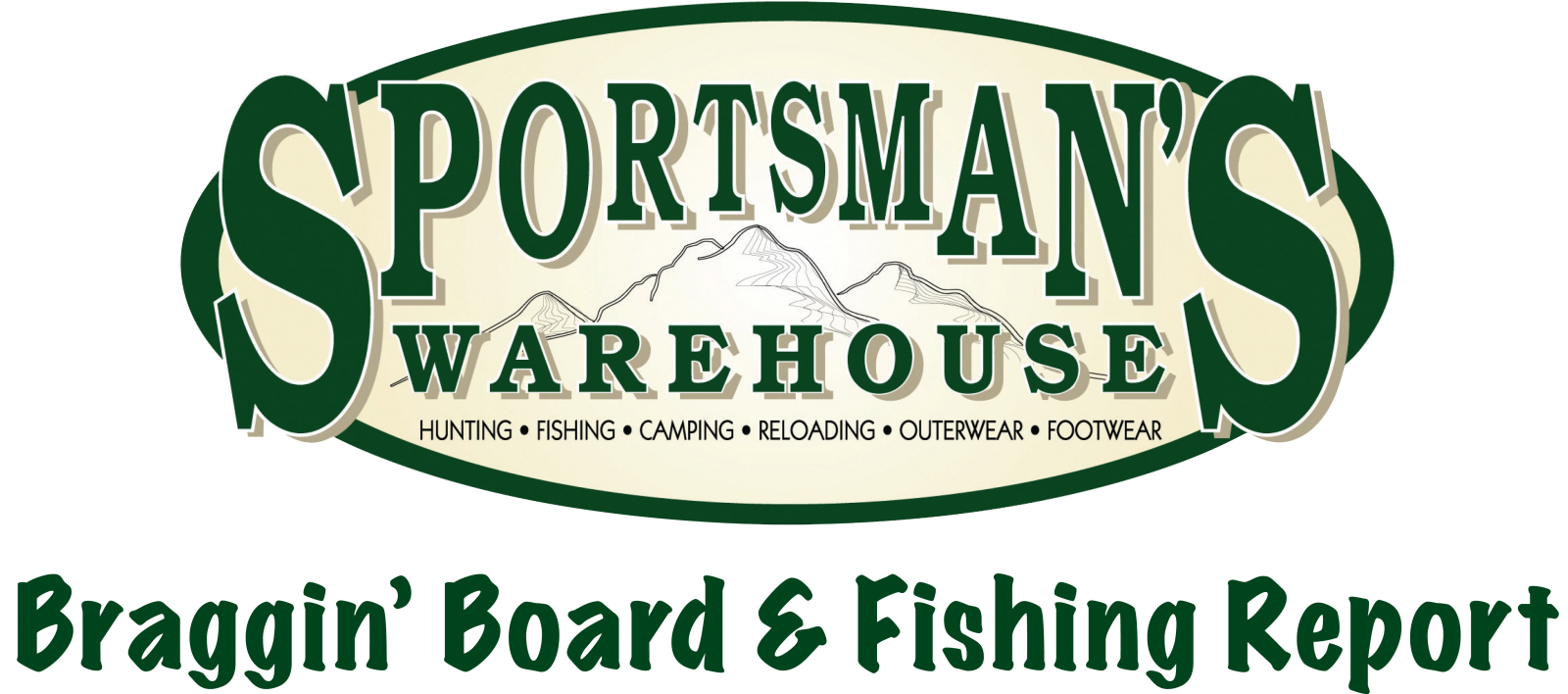 ---
Share your pictures of your outdoor pursuits!
Drop off your 4x6 photos and stories to our local offices at 6720 N Division Street, Spokane WA and 15118 E. Indiana Avenue, Spokane Valley
or post online at www.Sportsmanswarehouse.com. Contact Us at 509-487-0700 or 509-598-7300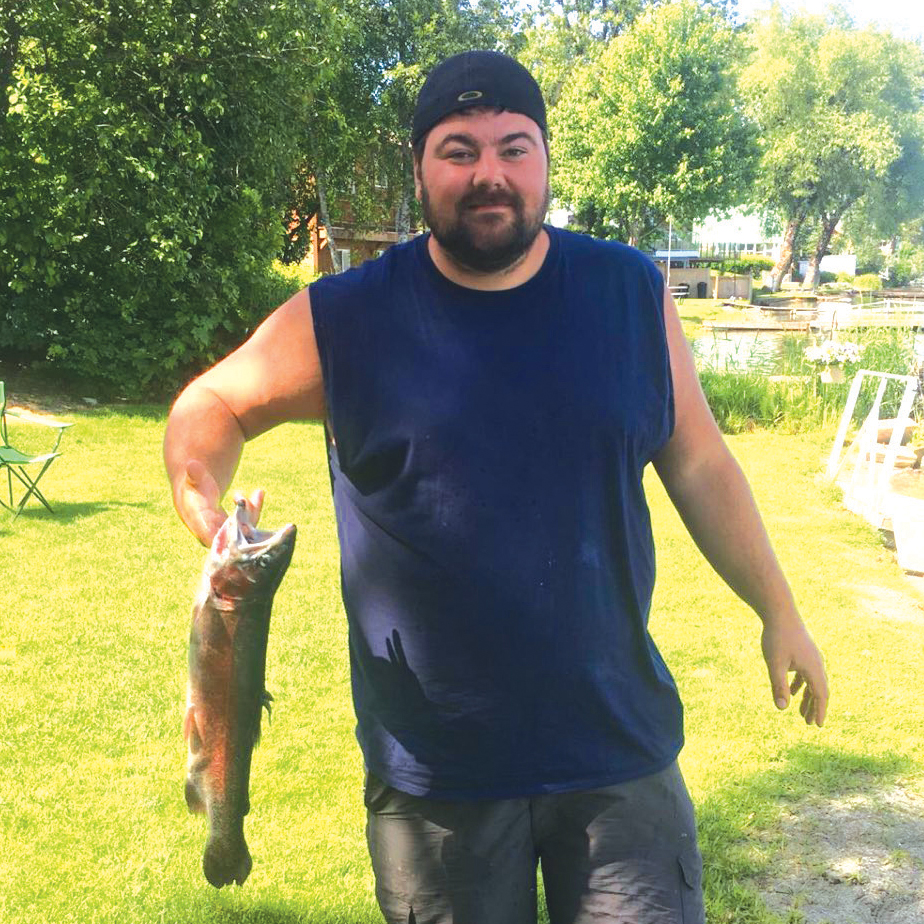 Leon Gleaton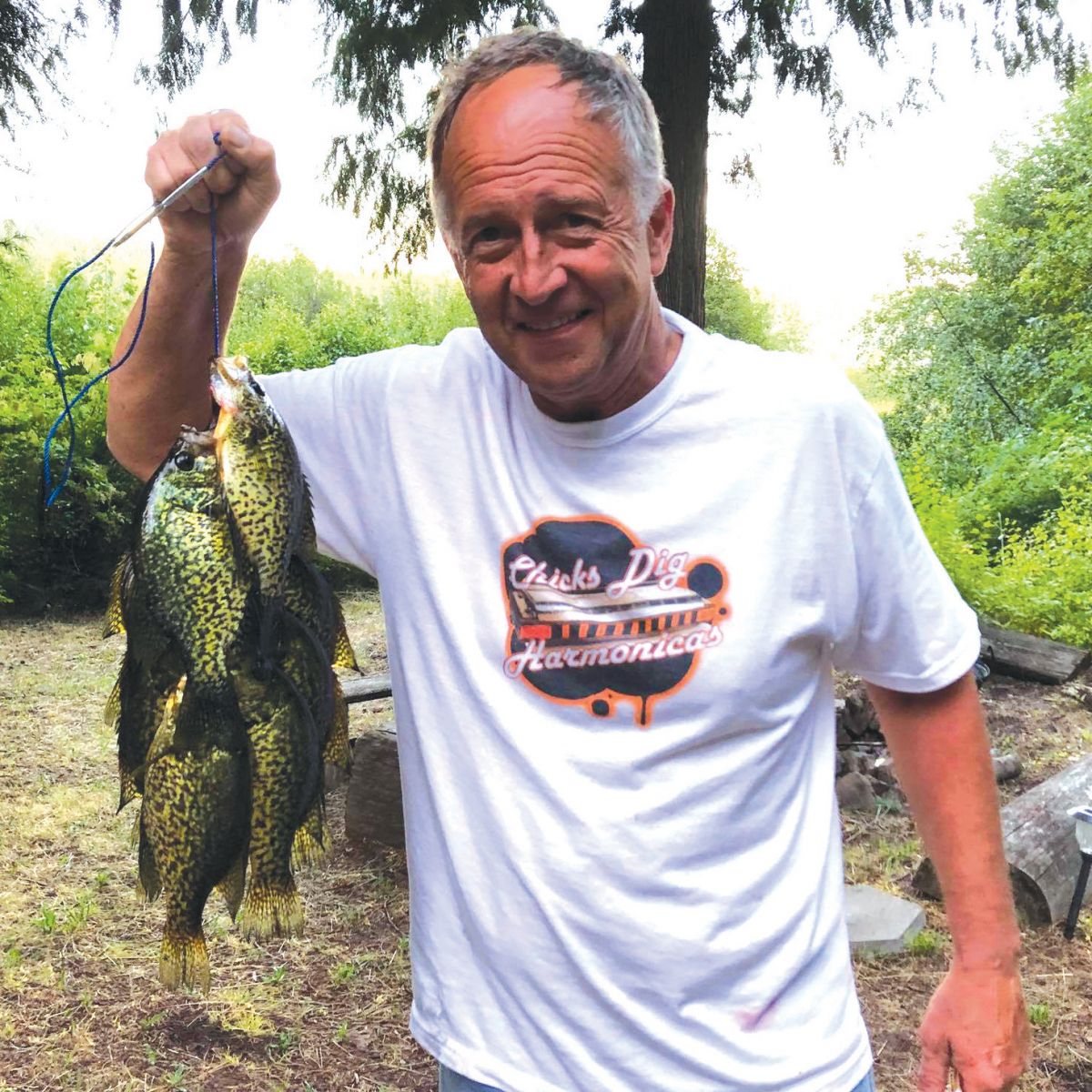 Roger Nelson
NOW! Two Sportsman's Warehouse Locations to Serve Your Needs!
6720 N. Division St. (509)487-0700
15118 E. Indiana Ave. (509)598-7300
Fishing Report
CDA/North Fork: Good – Water levels are good. Less rain and more sunshine mean the hatches are picking up. Caddis and hoppers are still working well.
Clark Fork: Good – Water is good and so is the fishing. Remember to "match the hatch" with size and color.
Clearwater: Not many reports but we are hearing of anglers landing "natives," which have to be released immediately. But some hatchery fish are showing.
Columbia River: Good – Good weather this week has improved fishing for walleye and smallmouth. On sunny days, mix up your lure colors. Try bright color combinations and as the water clarity improves, drift deeper for walleye mid-morning through afternoon.
Grande Ronde: Loaded with aggressive smallies! Husky Jerks and crankbaits work well and always take green pumpkin/black flake grubs and tubes. Some areas are "Selective Fisheries" and requires changes to your terminal tackle to be legal!
Little Spokane River: Good – Fishing well and some decent rainbows are showing.
Rocky Ford Creek: Good – Stabilized weather has improved the fish's attitudes! Leech patterns, hoppers and some egg patterns are the ticket.
Snake River: Good – Channel cats are biting cut baits, shrimp, nightcrawlers, and liver at Boyer Park, Lyons Ferry, Palouse, and more.
Spokane River: Fishing well, but keep an eye out for float tubers. This river has selective fishery requirements so always check your local regulations!
St. Joe River: Good – Water levels are in good shape, it's cleared up and kicking out cutthroat to 14''.
Amber Lake: Excellent – Throw midges, scuds and some leech patterns.
Badger/Williams Lake: Good – Still producing limits of mostly smaller fish with the occasional carryover. Trollers are dragging small spoons and Wedding Rings tipped with maggots or worms.
Banks Lake: Good – Walleye fishing is excellent with the occasional perch and burbot. The fish are smaller but plentiful throughout the day. Fish jigs and bottom bouncers at 20'-30' depending on weather and time of day. Smallmouth are biting on tubes and Senkos near structure.
Bead Lake: Troll or jig for macks and burbot.
Bonnie Lake: Largemouth are smashing topwater buzz baits, frogs, and bull worms in the weed beds.
Clear Lake: Good – Largemouth are hitting spinnerbaits and assorted plastics. Trout fishing is good with some limits still showing.
Cow Lake: Bait plunkers are catching some rainbows. Shore fishing is limited, but this is a great float tube lake!
Deer Lake: Troll Wedding Rings, Dick Nites, Needlefish or small spinners and spoons tipped with maggots.
Diamond Lake: Bass are biting!
Downs Lake: Good – Lots of bass in the shallows. Flip Senkos or small worms onto beds. Trout are biting, but don't forget the crappie and perch!
Hauser Lake: Good – Catch crappie and bluegill with jigs tipped with maggots and/or Gulp Alive. Largemouth are falling for a variety of plastics, and channel cats are biting, too!
Lake CDA: Good – Kokanee fishing has been fair and chinook are still being caught but you are going to have to work for them! The Big One Derby starts July 25th and both Sportsman's locations have your Derby tickets on sale now! Fish Senkos and other plastics for bass.
Lake Roosevelt: Catch walleye on bottom bouncers and Gulp Alive leeches or jigs and worms at depths from 20'-45' depending partially on the brightness of the sun.
Liberty Lake: Plunk Power Bait and worms or troll spinners and spoons for trout.
Long Lake: Good – Smallmouth will soon be smashing top water baits, but at the moment swimming jigs, Senkos, Carolina rigs and Texas rigs are taking both large and smallmouth. Plunk Power Bait and worms along the north end for trout.
Loon Lake: Good – Trollers are finding kokanee during the day and some night fisherman are having success, but the fish are still on the smaller side.
Medical Lake: Good – 18''-24'' trout are biting leech patterns and dry flies are starting to draw attention.
Newman Lake: Good – Bass are biting and 10''-11 ¾'' crappie are also being taken.
Pend Oreille: Good – Watch for the schools of bait fish to target deep running macks with a variety of lures and Frisky Jenny flies. Don't forget the scent!
Rock Lake: Boat anglers are catching trout trolling and casting frog pattern Krocodile spoons, assorted Rapalas and Husky Jerks.
Silver Lake: Start throwing frogs and buzz baits! Top water is starting on most of the area bass lakes!
Sprague Lake: Good – Rainbows up to 19+'' and some Lahotans up to 6 pounds for boaters and bank fisherman! Don't forget crappie, bluegill, channel cats, bullheads, steelhead, and triploids!
Sullivan Lake: A good spot for browns and some lucky anglers have caught burbot recently!